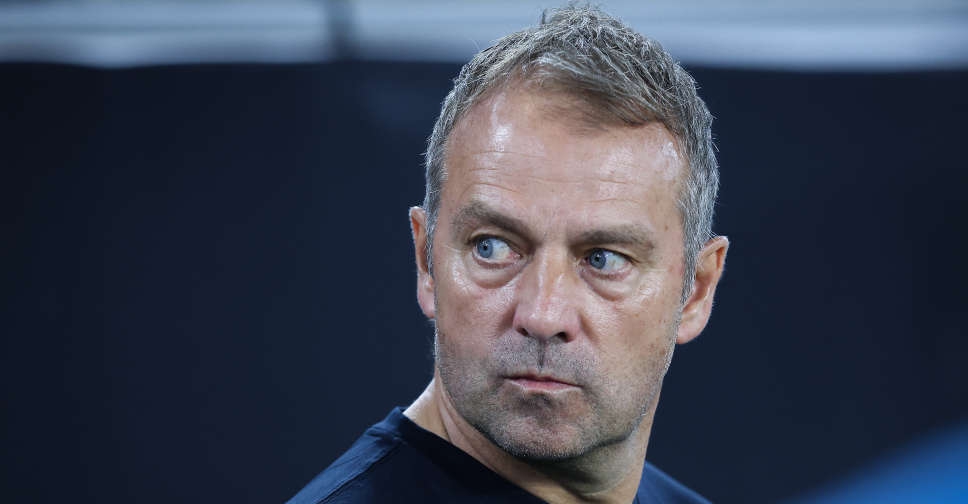 AFP
Germany removed Hansi Flick as head coach of the men's national football team, one day after a 4-1 loss to Japan, deepening the gloom around the squad as they gear to host the European Championship next year.
The announcement of his dismissal by the country's football federation (DFB) came mere hours after he led the team through a public training session.
Flick, known for his illustrious managerial career, notably clinching the Champions League title with Bayern Munich in 2020, took the reins of the German national team just a year later. Initially, his tenure appeared promising as he guided the team to eight consecutive victories, albeit against less formidable opponents. However, his fortunes took a nosedive, managing only four wins in 17 matches against stronger European competition.
Germany's captain, Ilkay Gündogan, had voiced his support for Flick following the Japan game but acknowledged the team's dire lack of cohesion. He told broadcaster beIN, "A lot of our players, they are in a mental fight with themselves. There's no confidence, there's no understanding for the timing, for the right decisions on the pitch."
According to reports, Julian Nagelsmann, who succeeded Flick at Bayern Munich before being replaced by Thomas Tuchel in March, seems like a likely replacement.
Until then, director Rudi Völler is said to step in for the interim, as one of three coaches for the next friendly match against France in Dortmund.
Germany's next matches loom on the horizon, with a showdown against the United States on October 14 and Mexico just four days later.
Addressing the nation's expectations, Völler stated, "Now, with us in charge, we have to act swiftly to ensure that we fulfill the demanding and ambitious role of hosts at the Euro next year, as expected by German fans. The most pressing matter is to appoint a national team coach who can quickly steer and prepare our team for the impending Euro tournament. We anticipate, as does the entire nation, a coach who can elevate our performance to the level we know and anticipate."