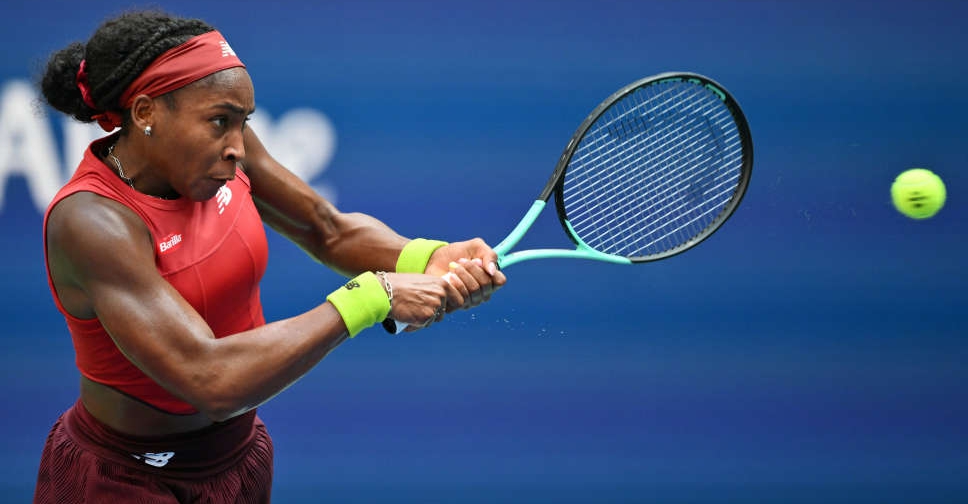 AFP
American teenager Coco Gauff ended Caroline Wozniacki's US Open comeback with a 6-3 3-6 6-1 victory to reach the quarter-finals on Sunday.
The Dane, who returned to Flushing Meadows for the first time since 2019 after coming out of retirement following the birth of her two children, kept sixth seed Gauff on her toes for two sets but in the end her lack of match practice caught up with her and she ran out of steam.
The 19-year-old Gauff represents one of the United States' brightest hopes at the year's final major and she beat an opponent 14 years her senior by producing 33 winners.
"She definitely gets to a lot of balls... today I knew going in I had to play aggressive," Gauff said in an on-court interview.
"I have confidence in myself that I can go even further."
She next plays 20th seed Jelena Ostapenko, who beat defending champion Iga Swiatek in three sets on Sunday.
Gauff has been playing the best tennis of her career this season, picking up titles in Washington and Cincinnati, and refused to let herself be rattled as she handed Wozniacki a break with an unforced error in the first game of the match.
She levelled the contest in the fourth game and broke Wozniacki to love in the eighth, as the Dane struggled with her first serve and could not match Gauff's firepower.
But Gauff lost her edge completely in the second set, where the mistakes piled up and she was forced to defend five break points across her first three service games.
She helped Wozniacki to the break in the eighth game with a pair of double faults and appeared irritated with members of her coaching staff.
Gauff handed the 2018 Australian Open champion another break in the opening game of the third set when she whacked a backhand into the net but broke back in the next game, showing fresh resolve.
The 2022 Roland Garros finalist ran away with the momentum from there, cheering triumphantly as she forced Wozniacki into a backhand error on match point.
"Getting it to 2-1 was the turning point," said Gauff. "I showed that I was still in the match after breaking back."
Ticket holders would struggle to find two more well-liked figures playing on the same court at the Open, with Wozniacki the sentimental pick and Gauff the charismatic American fan-favourite.
The duo also expressed their affection for each other while they hugged at the net and Gauff said she was thrilled at a chance to play one of her childhood inspirations.
"Caroline, she's back and it's like she never left," said Gauff. "To be out here on the court with her today was an honour."