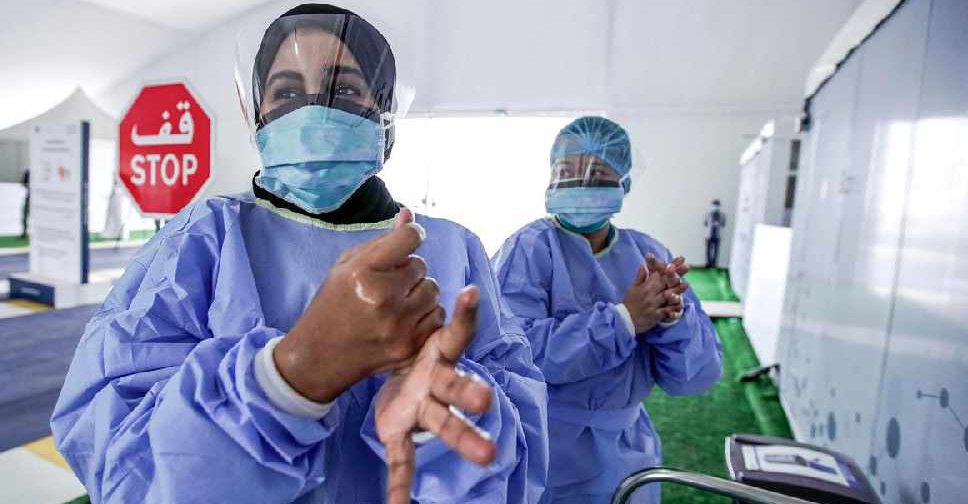 WAM
Frontline workers in the UAE will receive free entry to selected football matches following a new deal between Abu Dhabi Sports Council and the Frontline Heroes Office.
The clubs taking part are Al Ain FC, Al-Jazira FC, Al Wahdah FC, Bani Yas FC and Al Dhafra FC.
They will also be offered a range of discounts in sports clubs and academies. Additionally, they can take part for free in global and local competitions organised by the Council.
The agreement is in recognition of the frontline workers sacrifices for the protection and safety of the UAE community during the COVID-19 pandemic.
Aref Hamad Al Awani, General Secretary of Abu Dhabi Sports Council said that the Council values the partnership with the Frontline Heroes Office.
"We pledge to provide support and recognise the efforts of all frontline professionals who make a huge impact on the life of the UAE's citizens and residents. We hope that by offering our sports initiatives and services to frontline workers and their families we are able to support their interaction in the sports community and enhance the preservation of their health and fitness."
Meanwhile, Professor Maha Barakat, Director General of the Frontline Heroes Office said, "We are pleased with the eager response from Abu Dhabi Sports Council to support the ongoing wellbeing of frontline professionals and their families. This partnership highlights the UAE's commitment to the long-term support of frontline heroes across the nation."
Since its inception in July 2020, more than 80,000 professionals have been registered with the Frontline Heroes Office, including health sector staff, such as doctors, nurses and pharmacists, cleaning and sanitisation personnel, as well as protection and prevention workers, and security and emergency personnel.