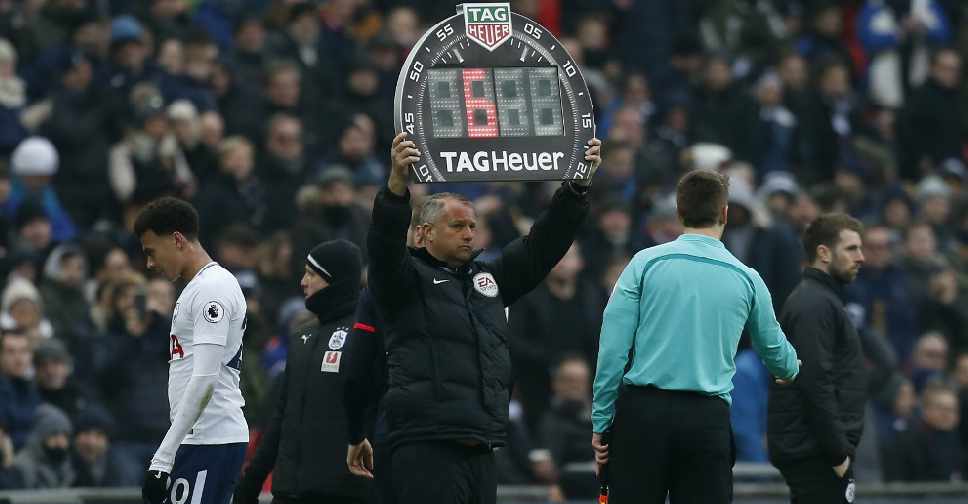 IAN KINGTON / AFP
Football teams will be allowed to make up to five substitutions per match in order to help players cope with potential fixture congestion.
FIFA announced the temporary increase from three subs as part of plans to deal with the aftermath of the global COVID-19 outbreak, which has affected all major leagues.
As part of the rule, teams will have to make their substitutions in a maximum of three slots, as well as the halftime break, to minimise disruption to the match.
The sport's world governing body says it will be up to individual competitions whether or not to implement the change.
FIFA also confirmed that competitions that had been using Video Assistant Referees (VAR) before the coronavirus outbreak would be allowed to discontinue its use when resuming action.