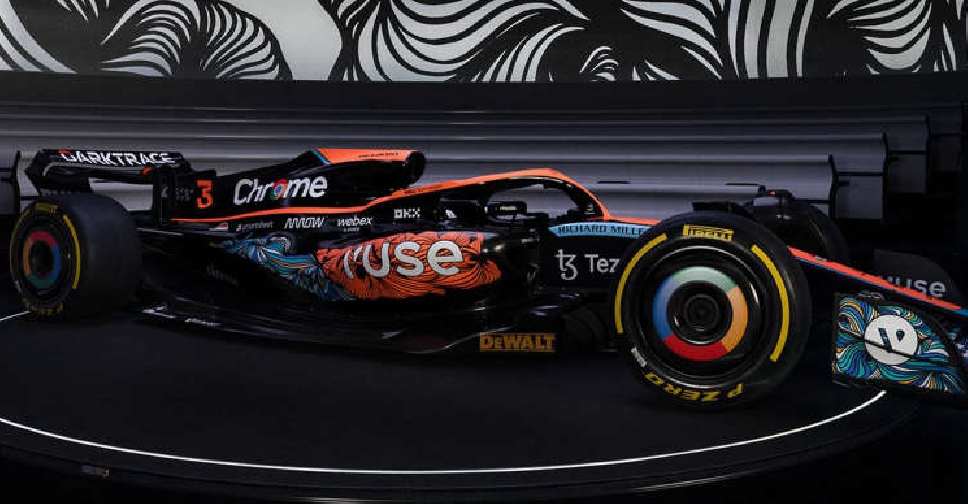 Locally-based Lebanese artist Anna Maria Aoun, also known as Anna Tangles, has designed the McLaren racing team's livery for the Formula One Etihad Airways Abu Dhabi Grand Prix.
The McLaren team has continued its tradition for the Abu Dhabi Grand Prix of inviting a local artist to design the livery on their race-cars for the final event of the season.
Anna says that as a lifelong F1 fan, she never believed she would one day have her artwork showcased at a Grand Prix.
"It's been such a great experience working on the 'Driven by Change' campaign which communicates such an important message of encouraging underrepresented artists, and emerging artists," said Anna.
"I've had the chance to work with incredible people behind the scenes to bring this all together and it's very exciting, especially that we're in Abu Dhabi, in the UAE, it's basically my home, I grew up here," she continued.
It's the second year McLaren have reached out to a UAE-based artist for their Abu Dhabi livery. Anna explains how she became involved this year.
"I was referred by Rabab Tantawy, who was last year's livery designer, she pioneered this campaign and this programme," Anna explained.
For those who aren't artists, the creative process might seem like a bit of a mystery, but Anna explains there's a key element that is shared with Formula One racing itself, in how she developed her concept.
"A lot of it is inspired by my personal creative process and I like to tap into a state of mind where I'm completely in a state of flow, having the ability to completely focus on one thing and being very present while the artwork is being created," she explained. "It's very similar to what a driver needs to do when they get on the track, they need to tap into that inner focus."
The McLaren team is well known for its distinctive shade of orange, so much so that they are nicknamed Team Papaya. Anna says that initially posed a bit of a challenge to her.
"Funnily enough, I'd only worked with black and white which is something of a personal preference, and with this project I really had to adapt my work to incorporate colours that of course represented the brand," said Anna.