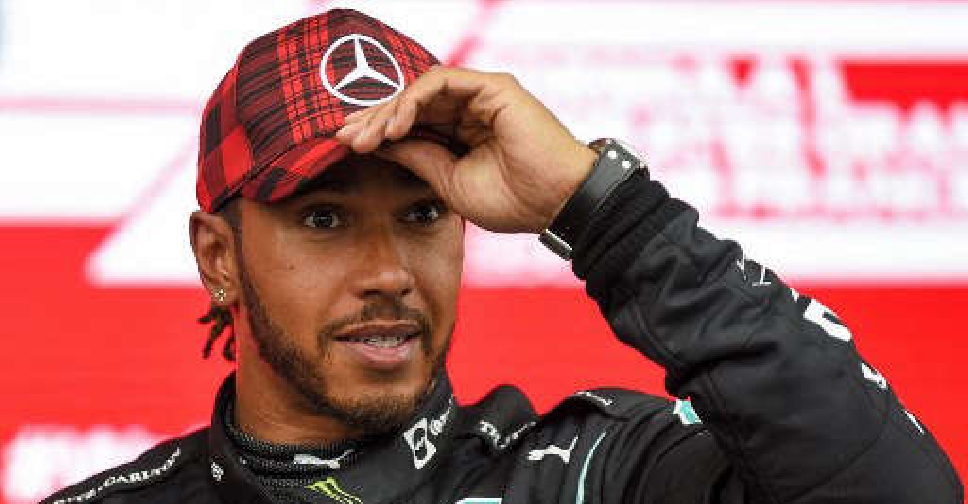 Lewis Hamilton denied talking to Ferrari about a move to the Italian Formula One team and said on Thursday he was close to agreeing a new contract with Mercedes.
The seven times world champion, the sport's most successful driver of all time, is out of contract at the end of the season and there has been speculation the 38-year-old could join Ferrari.
"My team is working closely behind the scenes with (team boss) Toto (Wolff), we are almost at the end of having a contract ready," the Briton told reporters ahead of the weekend's Monaco Grand Prix.
"Having a team focus on that so I can just do my job, it's a much better position than I was in before because I remember I used to do all my negotiations on my own and it was very stressful. I don't have to do that any more."
Asked directly whether Ferrari had been in touch, Hamilton replied "no".
Separately, Ferrari team boss Fred Vasseur said the team had not made any offer.
"We didn't have discussions. I think every single team on the grid would like to have Hamilton at one stage. It would be rubbish to not say something like this," added the Frenchman.
Hamilton hoped the talks with Mercedes would be wrapped up "in the coming weeks".
The UK's Daily Mail reported on Monday that Ferrari were set to offer Hamilton a 40 million pound (AED 181 million) deal to partner Charles Leclerc.
Italy's Gazzetta dello Sport said there appeared to be a "foundation of truth" to the story.
"When you are in contract negotiations there's always going to be speculation and I think ultimately unless you hear it from me, then that's all it is," said Hamilton.
He suggested maybe the media had "just got bored" after last weekend's scheduled Emilia Romagna Grand Prix at Imola was cancelled due to flooding.
Hamilton said Mercedes' current lack of form had not affected his decision.
"It doesn't have a bearing because we're still a championship-winning team," he said. "It's just we've had the wrong car, there have been some decisions that have been made over the last two years that have not been ideal.
"We are working our way through that... we have a new upgrade this weekend, the team have worked incredibly hard to bring this upgrade."
Leclerc appeared in the same session with Hamilton and winced when asked if he would welcome Hamilton as a team mate.
"If I say yes, I imagine it being the title of every newspaper," he said.
"I think anybody on the grid would love to have Lewis as a team mate as everybody will learn a lot from him," he added.
"But I'm happy where I am and with Carlos it's a great relationship too."