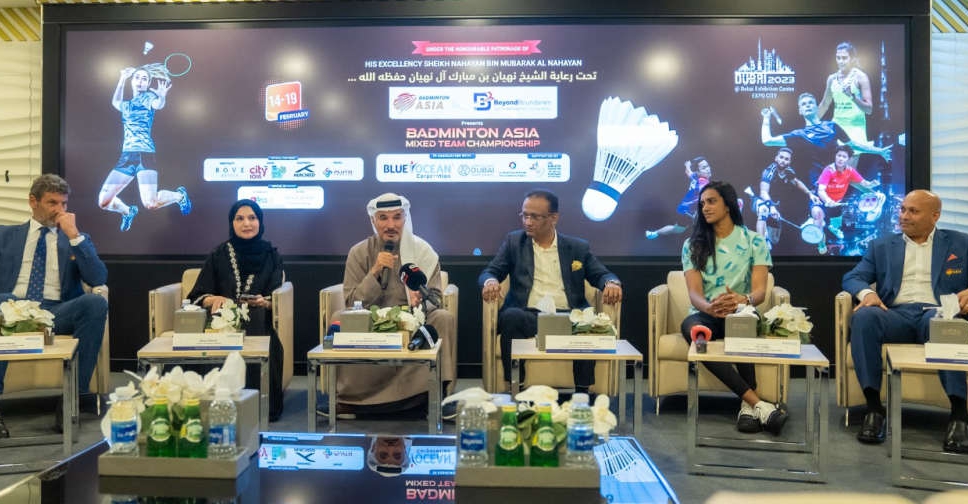 Supplied
The UAE has been placed in Group B alongside India, Malaysia and Kazakhstan in the 2023 Badminton Asia Mixed Team Championship, which will be held at Expo City Dubai from February 14 to 19.
The draw for the continental event, which will feature 17 teams, took place at the Dubai Sports Council on Tuesday.
During the press conference, the championship trophy was also unveiled.
The tournament includes competition in the categories of men's singles, women's singles, men's doubles, women's doubles, and mixed doubles.
All 17 teams are divided into four groups of four countries, and one group with five, where they compete in Round Robin format with the top two teams advancing to the knockout stage.
A draw of the knockout stage will be made after the completion of the last match of the Group Stage.
Group A: China, South Korea, Singapore, Uzbekistan
Group B: India, Malaysia, UAE, Kazakhstan
Group C: Indonesia, Thailand, Bahrain, Syria, Lebanon
Group D: Japan, Chinese Taipei, Hong Kong, Pakistan
أعلن مجلس دبي الرياضي واتحاد الإمارات للريشة الطائرة عن تنظيم بطولة آسيا للفرق المختلطة للريشة الطائرة، pic.twitter.com/TIVF1rO2Ub

— Dubai Sports Council (@DubaiSC) January 31, 2023
𝟙𝟜 𝔻𝕒𝕪𝕤 to go to the Badminton Asia Mixed Team Championship 2023!

Send your support to your favorite team in the comments below 💪🏼🔥🏸

📸: @badmintonphoto #BAMTC2023 #Badminton #BadmintonAsia pic.twitter.com/9LV6C9eCUy

— Badminton Asia (@Badminton_Asia) January 31, 2023