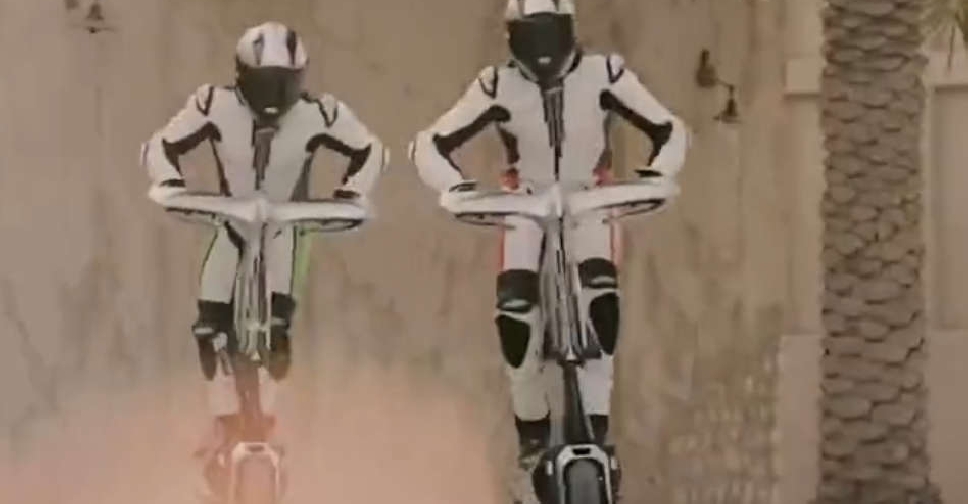 Some of the world's best riders are set to race on the fastest electric scooter around the streets of Dubai.
Sixteen top male and female riders will compete together in a knockout style race for the title of the first Dubai Electric Scooter Cup champion.
Designed specifically for the event, the RS-Zero DXB edition is the fastest electric race scooter in the world with a top speed of over 140 kph.
The race will take place on December 16, 2023 as a culmination of the Year of Sustainability in the UAE.
The Federation for Micromobility and Sport has partnered with the Dubai Sports Council to organise the event.
"The Dubai Electric Scooter Cup will be a showcase for cutting edge e-technology and the pinnacle of e-scooter racing. We are delighted to work with the Federation on the safety and integration challenges of the micromobility sector. We welcome international teams and riders to race on our downtown streets and shine a spotlight on this evolution," said Saeed Mohammed Hareb, Secretary General, Dubai Sports Council.
The Federation for Micromobility and Sport and the Dubai Sports Council announce the creation of the Dubai Electric Scooter Cup, the pre-eminent showcase for e-scooter racing and micromobility potentiality. As a culmination of the Year of Sustainability in the UAE pic.twitter.com/kwTvJj6Ft2

— Dubai Sports Council (@DubaiSC) September 21, 2023