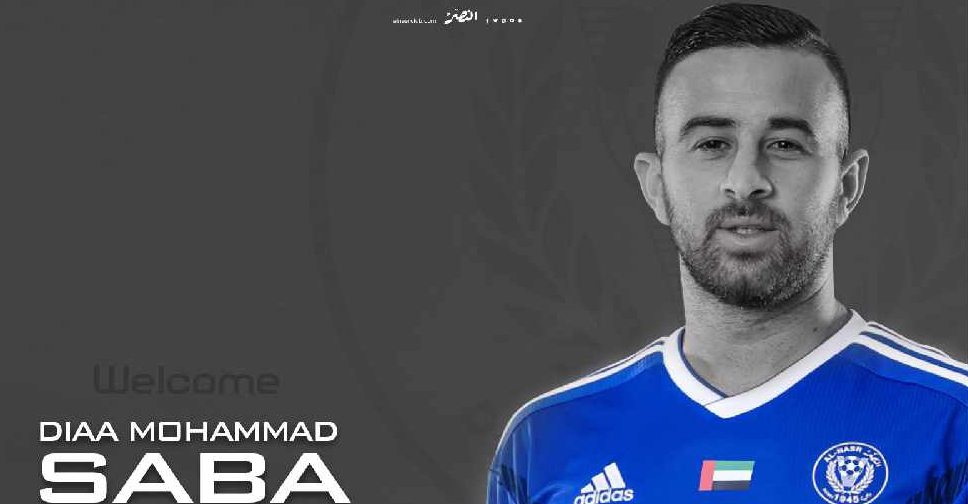 @ALNasrSC/ Twitter
Arabian Gulf League club Al Nasr have signed Israeli midfielder Diaa Saba on a two-year contract.
The 27-year-old joins the Dubai-based team from China's Guangzhou R&F in a deal reported to be worth EUR 2.5 million (around AED 10.7 million).
On its social media platforms, Al Nasr posted footage of the footballer wearing the No. 9 jersey and displaying his skills at Al Maktoum Stadium.
Saba's move comes two weeks after the UAE signed a peace accord with Israel.