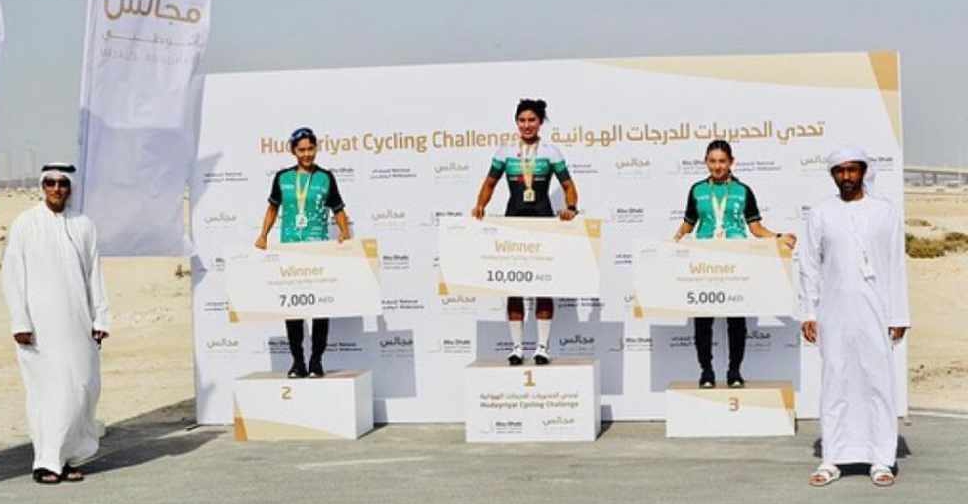 Twitter @DubaiPoliceHQ
The Dubai Police cycling team earned top places in the Hudayriyat Cycling Challenge for the advanced riders route and the 100km category.
The Hudayriyat Cycling Challenge took place in Abu Dhabi.
In the 100km category, Ibtisam Zayed won the first place, while Mukhbet Hanova came second and Akbel Auseem finished third.
As for the 30km race, Carmela Shabriani won the first place.
#pics | The #DubaiPolice cycling team clinched top places in the Hudayriyat Cycling Challenge for the advanced riders route; the 100km category. The Hudayriyat Cycling Challenge took place in Abu Dhabi. pic.twitter.com/AoqrZ1PriH

— Dubai Policeشرطة دبي (@DubaiPoliceHQ) April 3, 2021