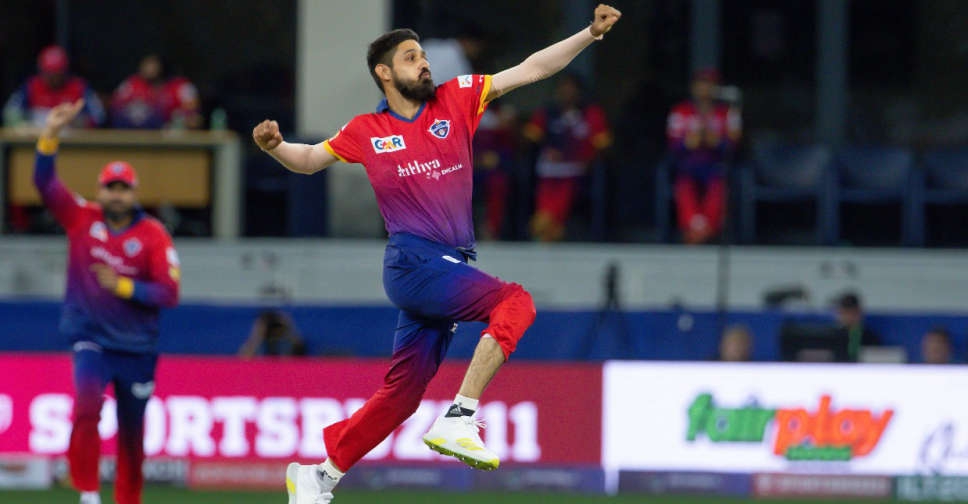 Twitter/@ILT20Official
Dubai Capitals won by 73 runs against the Abu Dhabi Knight Riders in the opening match, kicking off the new international cricket league on Friday in Dubai and ushering in one month of 34 high-class games.
Dancing in the aisles to Jason Derulo and Indian rap superstar Badshah while star-spotting Bollywood legend Shah Rukh Khan. Then watching some of cricket's biggest names in a fast-paced opening match. What a way to start the inaugural DP World International League T20.
The tournament will include stars such as Jamaica's Andre Russell, Sri Lanka's Wanindu Hasaranga, Trinidad's Dwayne Bravo, India's Robin Uthappa, Australia's Chris Lynn and England's Moeen Ali and Joe Root.
Dubai Capitals took on the Abu Dhabi Knight Riders, co-owned by Indian film superstar Shah Rukh Khan, in the opening match at the Dubai International Stadium. Dubai Capitals won the match by 73 runs, thanks to some strong batting by openers Root and Uthappa.
The tournament includes six teams, including the Abu Dhabi Knight Riders, Desert Vipers, Dubai Capitals, Gulf Giants, MI Emirates, and Sharjah Warriors. All six clubs will play matches across the UAE at Dubai, Abu Dhabi and Sharjah's cricket stadiums.
Amid fireworks and an army of dancers, Derulo and Badshah entertained the crowds, with the Indian rapper singing the official DP World ILT20 anthem 'Halla Halla'. Even cricketer Dwayne Bravo got in on the entertainment, performing his own song Champion for the adoring crowd.
Dubai's international cricket stadium is nicknamed the 'Ring of Fire', and after the opening DP World International League T20 here, fans will be warmed up for plenty more action in the coming month.