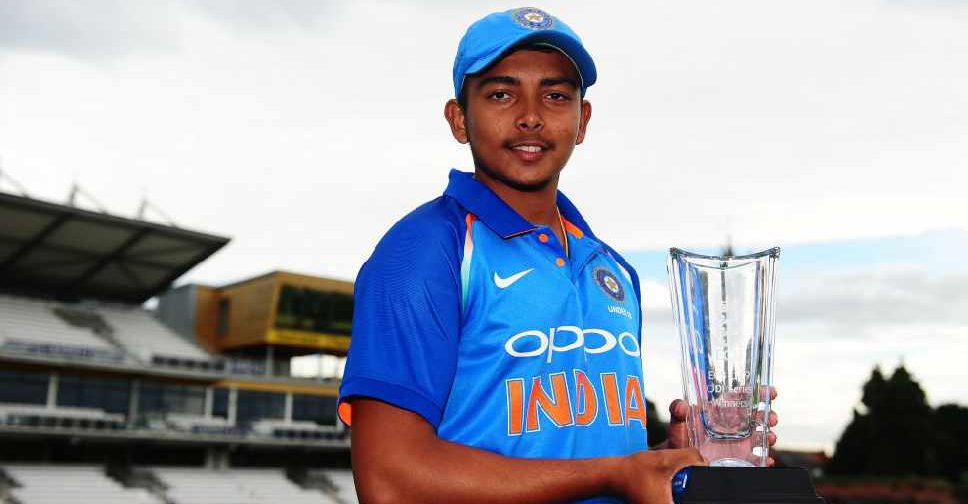 @PrithviShaw/ Twitter
Indian cricketer Prithvi Shaw has been suspended for eight months for a doping violation.
It's after the Test opener unintentionally ingested a prohibited substance that's commonly found in cough syrups.
India's cricket board, the BCCI says the suspension period will start from March, which means the 19-year-old will be out until mid-November.
The board is satisfied with Shaw's explanation that he had taken Terbutaline inadvertently to treat a respiratory tract infection and not as a performance-enhancing drug.
Two domestic players from Rajasthan have also been suspended for a similar violation.
July 30, 2019