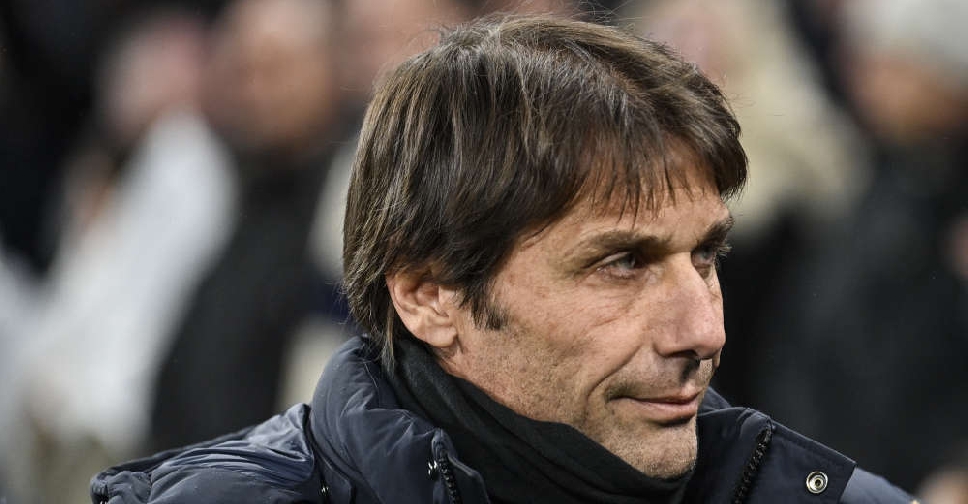 Antonio Conte's dismal record in the Champions League continued as his Tottenham Hotspur side exited the competition in the last 16 after a dreary 0-0 draw at home to AC Milan on Wednesday.
Tottenham never really threatened to overturn a 1-0 deficit from the first leg and went out with a whimper and boos from the home fans whose patience is running out.
Conte returned to the technical area after missing the last four games following gallbladder surgery but was as subdued as his team on a freezing night in north London.
In six Champions League campaigns with Juventus, Inter Milan, Chelsea and Tottenham, the Italian has only managed to reach the Champions League quarter-finals once.
And with his contract up in June, Wednesday's defeat felt like the beginning of the end of an era even if his side remain in contention to finish in the Premier League top four.
Whether or not Conte remains for the rest of the season is not certain, judging by his comments to Italy's Amazon Prime.
"I continue to work, I have a contract with Tottenham. I respect the contract. At the end of the season, assessments will be made with the club in the most serene way," he said.
"Let's see how the season ends. Maybe they can send me away even earlier. Perhaps the expectations were higher and may be disappointed. What matters for a coach is trying to work and raise the bar. This year we are struggling to raise the bar."
Conte tried to talk about Tottenham's last-16 exit as progress, arguing that last season they were in the Europa Conference League, but the fans are unlikely to agree.
"We played in the Europa Conference League last year and weren't able to get out of the group stages. Now we took a step forward but it is not enough and if we want to be competitive," he said. "We have to fight."
Tottenham have now failed to score in their last three games, losing in the FA Cup to second-tier Sheffield United, to Wolverhampton Wanderers in the Premier League and now barely laying a glove on an average Milan side.
In his news conference later, Conte said he was sorry for the fans but that the club needed to go "step by step".
"I think the situation is very clear. I always say the same things we need time and patience. We don't have solid foundations to fight and win," Conte, who dragged Tottenham into fourth place in the Premier League last season, told reporters.
"We can't make a miracle and I can understand the fans losing patience because for a long time Tottenham have not won anything," he said. "I'm really sorry for the fans but we cannot invent the win. It's important to know this.
"We have to build step by step."