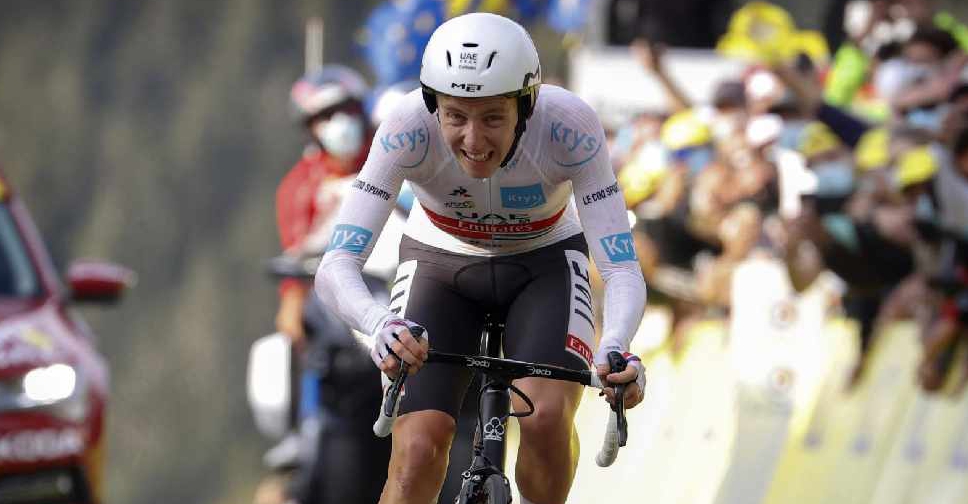 WAM
Tadej Pogacar pulled off one of the most astonishing rides in Tour de France history during the penultimate time trial stage.
Pogacar was left as shocked as fans, pundits and fellow riders after pulling off one of the biggest upsets in Tour de France annals when he claimed the overall lead by stunning odds-on favourite Primoz Roglic in Saturday's final time trial.
The 21-year-old Slovenian Pogacar started the decisive day second overall, 57 seconds behind his compatriot, and it seemed unthinkable that he could achieve what he did over 36.2 km with a 5.9-km final climb at an average gradient of 8.5 per cent.
Yet Pogacar, who is set to become the youngest race winner since 1904, beat Roglic by 1:56 to open a 59-second gap ahead of Sunday's largely processional ride into Paris.
"This is just incredible. In the morning, I was just happy to be in second place but then I had a really good day and I'm now just starting to realise that I'm in yellow," Pogacar told a news conference.
"Going into the third week of a grand tour I always feel good. Some days a bit worse, some days a bit better. I guess my genetics are really good. I have to thank my parents probably. I'm really proud of the team. They did such a big effort. We were dreaming of the yellow jersey from the start and we achieved it. It's amazing," he said.
Pogacar added, "It was not just me today, we needed the whole team for the recon. I knew every corner and knew exactly where to accelerate. Congratulations to all my team. I was listening to my radio in the first part but then on the climb, I didn't hear anything in the final five kilometres because the fans were too loud, so I just went full gas from the bottom to the top."