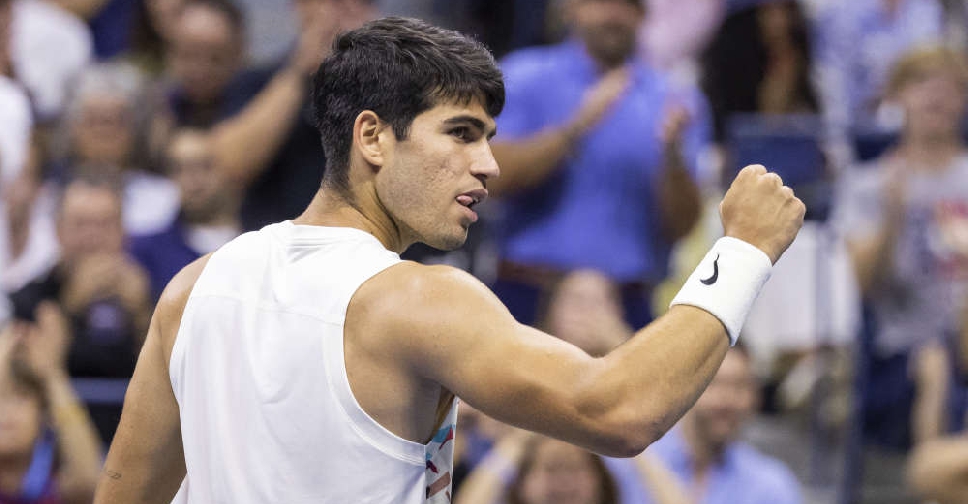 AFP
Carlos Alcaraz moved into the third round of the US Open with a 6-3 6-1 7-6(4) win over Lloyd Harris in a match showed a lack of sharpness from the Spaniard.
The crowd was on its feet after some dazzling shots from the world number one but some worrying flaws were also on display as Alcaraz piled up 29 unforced errors and showed a lack of concentration at key moments.
Despite not being at his best, Alcaraz was able to rely on raw talent to see off the 177th ranked South African but the 20-year-old will need to improve quickly with rival Novak Djokovic on the prowl for a 24th Grand Slam and seeking revenge for his Wimbledon loss to the Spaniard.
Under Arthur Ashe Stadium's bright lights Alcaraz found himself under even greater scrutiny after an unconvincing build-up to the season's final Grand Slam.
In two tune-up events his results - reaching the Canadian Open quarter-finals and losing to Djokovic in the Cincinnati final - were positive but the performances less-than-convincing with seven of eight matches needing three sets to get the job done.
Of the 23 sets played eight required tiebreaks.
There was little to learn from Alcaraz's opening match on Tuesday against Dominic Koepfer, which was cut short when the German retired with an ankle injury.
Harris is recovering from wrist surgery and has seen his ranking drop but the big-hitting South African is a proven danger man, reaching the quarter-finals in 2021 and having a few top 10 wins on his resume, including one over Rafa Nadal.
There will be no room for complacency in third round for Alcaraz with 26th seed Dan Evans waiting in the wings.