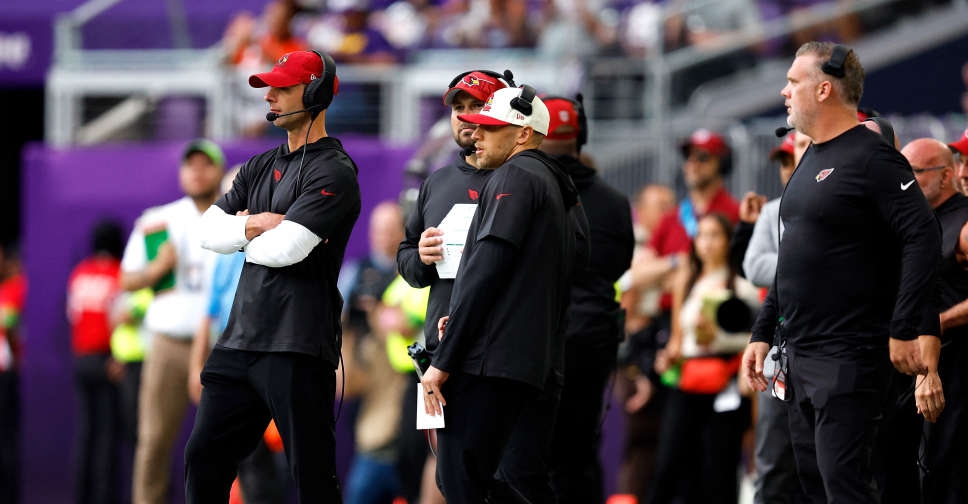 AFP
The Arizona Cardinals remain uncertain regarding who will be their starting quarterback for week one of their upcoming season.
The team has kept quiet, striving to keep their plans under wraps and intensifying the sense of anticipation among fans and rivals alike.
Their dilemma primarily lies on their two leading choices, namely, Kyler Murray who is a celebrated dual-threat quarterback and Colt McCoy, a trusted and experienced quarterback.
Both contenders for the starting job have unique strengths, but they have also been grappling with sustaining consistent performances during the preseason.
Murray, dubbed as the Cardinals' offensive centrepiece, has consistently demonstrated his skills in both rushing and passing. However, recent injuries have left some aspects uncertain.
Meanwhile, McCoy, standing out with his experience and understanding in managing games under pressure, offers the depth of knowledge and strategy that the team would benefit from.
While the coaching staff has appreciated their efforts, they are still weighing their decision carefully. As they prepare for week one, the stakes remain high, changing their starters could potentially shift the dynamics of the Cardinals' offensive strategy.