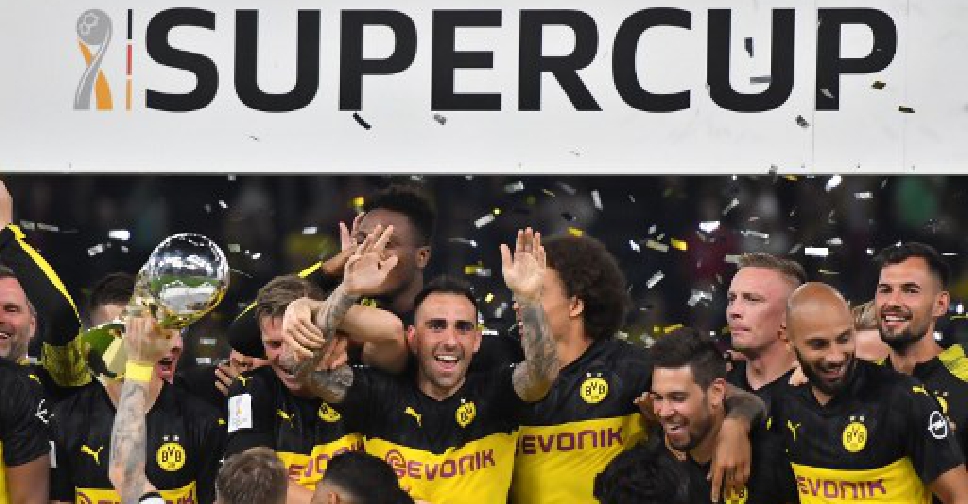 INA FASSBENDER / AFP
Borussia Dortmund beat Bayern Munich to win the German Supercup.
England international Jadon Sancho found the back of the net and chipped in with an assist in the 2-0 victory.
The Supercup features the Bundesliga champions against the German Cup winners.
However because Bayern won both competitions this season, the fixture saw them take on Bundesliga runners-up Dortmund.