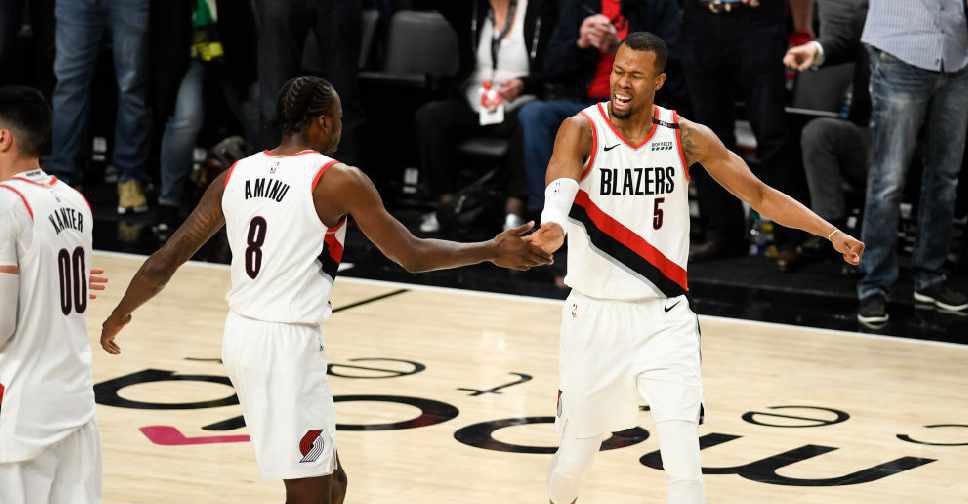 Rodney Hood (5) of the Portland Trail Blazers high fives teammate Al-Farouq Aminu (8) after hitting the game-clinching three against the Denver Nuggets on Friday. AAron Ontiveroz/The Denver Post via Getty Images)
The joint-longest NBA play-off game in history saw the Portland Trail Blazers outlast the Denver Nuggets in four overtimes on Friday.
The Portland Trail Blazers escaped with a 140-137 Game 3 victory to take a 2-1 series lead.
The four overtimes are tied for the longest game in NBA playoff history - the first since 1953.
Rodney Hood hit the eventual game-winning 3-pointer with less than 20 seconds to play.
Game 4 is a must-win game for Denver.