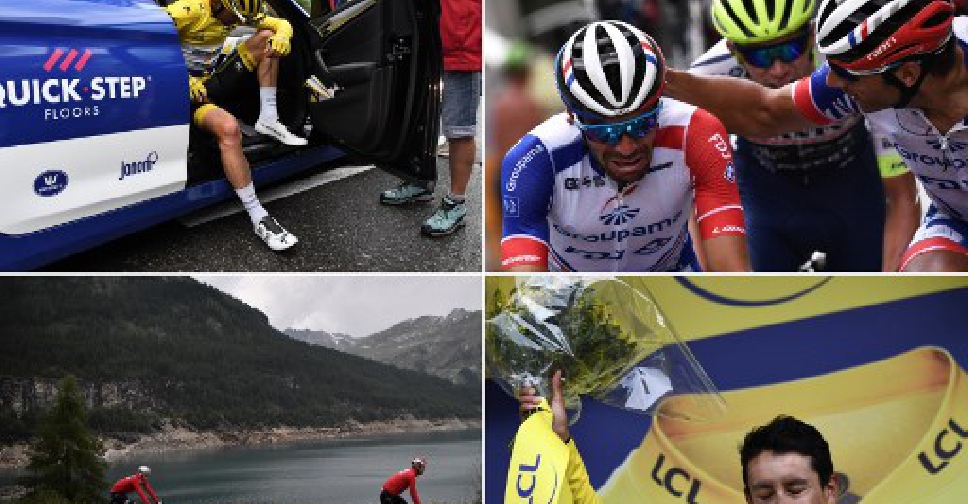 JEFF PACHOUD, ANNE-CHRISTINE POUJOULAT, MARCO BERTORELLO / AFP
Egan Bernal is the new overall leader at the Tour de France.
The 19th and penultimate stage was halted because of a freak hailstorm, leaving the road impassable.
Bernal started the day 90 second behind overnight leader Julian Alaphilippe.
However by the time the race as stopped, he led the Frenchman by two minutes.
Meanwhile defending champion Geraint Thomas is still third overall.