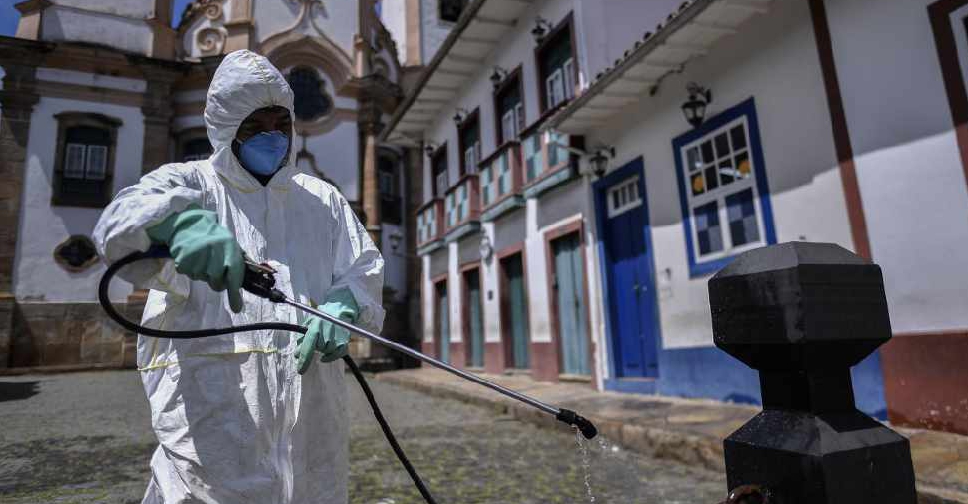 DOUGLAS MAGNO / AFP
Several athletes in Brazil are joining forces to help vulnerable communities impacted by the COVID-19 outbreak.
Olympic judo medallist Flavio Canto is raising funds for a project that will offer monthly stipend to thousands of families who've been financially impacted by the current crisis.
Those living in Rio and Cuiaba will be handed pre-paid cash cards with around 100 reais (AED 70.34) so they can shop at local supermarkets.
"When all this is over, those that have a lot are going to have a lot less but they'll still have more than most, and they have an obligation to help those who have nothing," he added.
Like Canto, another celebrated sportsman Dunga has persuaded supermarket owners in his home state of Rio Grande do Sul to donate more than 10 tonnes of food to local charities.
"We saw that there are a lot of people in the favelas who aren't working and they don't have food so I called the friends I still play football with and said let's do something," he said.
According to local media reports, Brazilian internationals Neymar, Roberto Firmino and Paulinho have also stepped up to help those in need.
So far, the country has 13,717 infections and 667 deaths.