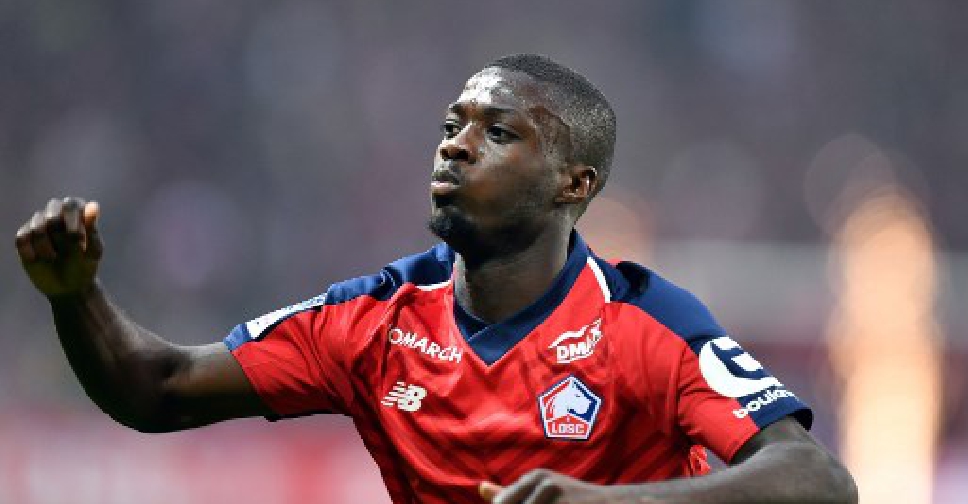 DENIS CHARLET / AFP
Arsenal have moved a step closer to signing Ivory Coast winger Nicolas Pepe.
The Gunners have reached an agreement with French club Lille to sign the 24-year-old.
According to reports, the deal is worth around AED 327.5 million.
The transfer is officially expected to be completed within the next two days.