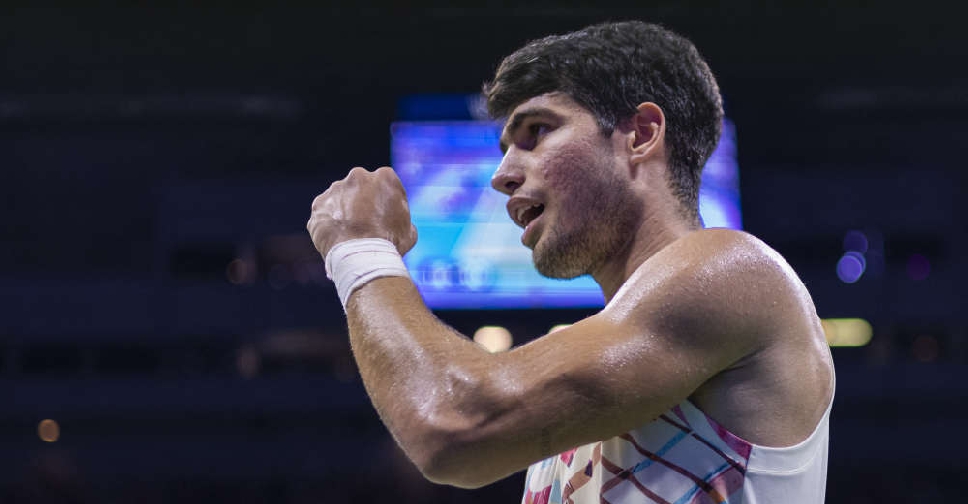 AFP
World number one Carlos Alcaraz finished off a drained Alexander Zverev 6-3 6-2 6-4 to move into the US Open semi-finals, where he will take on Daniil Medvedev in an intriguing clash featuring the last two Flushing Meadows champions.
There were questions about how prepared Zverev would be to face the energetic Alcaraz after playing the longest match of the tournament - a near five-hour, five-set marathon in punishing conditions on Monday against Jannik Sinner.
A US Open finalist in 2020, Zverev showed up ready to fight but the tank emptied quickly, the 12th seed unable to keep pace as Alcaraz stepped on the gas to pull away for a straightforward win.
Alcaraz had only four break point chances throughout the entire contest but made each one of them count.
Alexander Zverev provides some advice for Carlos Alcaraz.

"Good luck. Go win it." pic.twitter.com/qD72RV26Vi

— US Open Tennis (@usopen) September 7, 2023
"He (Zverev) was struggling a lot, he was working really hard to come back at his best and finally we all see him showing his best tennis," said Alcaraz.
"We enjoy his game so we are really happy to have him back."
Medvedev reached the last four by beating eighth seed Andrey Rublev 6-4 6-3 6-4 but was unhappy about playing in such hot conditions.
"You cannot imagine, one player is going to die and then they're going to see," he said to the camera while wiping off sweat in the third set.
By the time Alcaraz and Zverev appeared on Arthur Ashe for the late match much of the sting had been taken out of the brutal conditions.
Zverev, with his booming serve finding the mark, was able to keep pace with Alcaraz through the early part of the first set.
Alcaraz capitalised on his one break chance of the opener to go up 5-3 and then quickly held serve to take control.
As Zverev's resistance dropped Alcaraz broke again early in second, delighting the crowd with some highlight reel shot-making and twirling his racquet like a baton.
Another break to get in front 5-2 and a hold of serve left Alcaraz with a big smile and Zverev calling for a medical time out.
He returned for the third set with a heavily strapped groin and fought on bravely until Alcaraz grabbed another late break before serving out for the win.