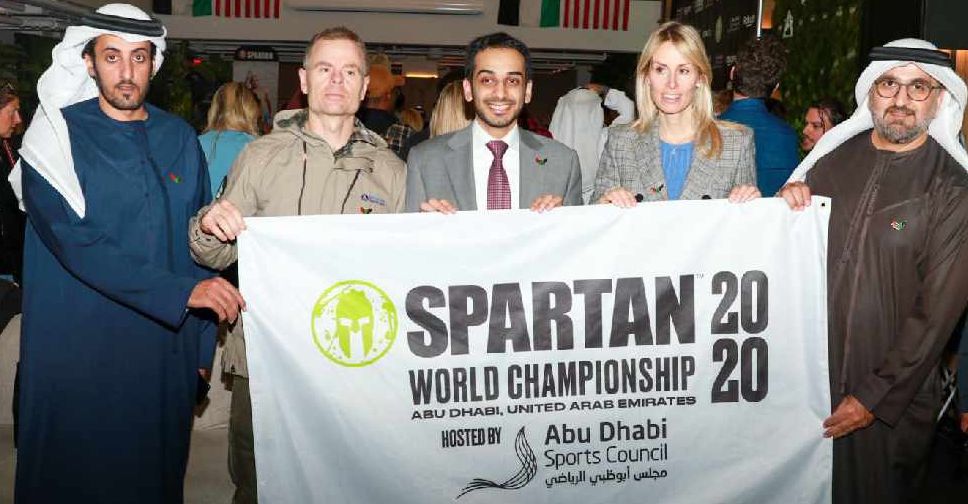 WAM
Some of the best obstacle course racers around the globe will be heading to Abu Dhabi for the Spartan World Championship 2020.
In its 10-year history, this is the first time the event will take place outside the United States.
From December 4-5, the Elite Spartan World Championship, Spartan Team Championship, and Spartan Kids World Championship will be held in the UAE capital.
The announcement was made at a special event in New York, where Spartan founder, Joe DeSena, and current Spartan World Champion Nicole Mericle presented the official event flag to Aref Hamad Al Awani, Abu Dhabi Sports Council's General Secretary.
"Abu Dhabi has everything that Spartans dream of in a World Championship: epic and difficult terrain, incredible culture, and exotic desert adventures, just outside of an ultra-modern city full of activities. There's nowhere better for our inaugural World Championship on foreign soil," said De Sena.
The crown jewel of the championship's weekend takes place Friday, December 4, when elite racers descend on the remarkable desert racecourse outside of Abu Dhabi to compete for more than $120,000 in cash prizes.
The half-marathon-distance "Spartan Beast" will feature a mix of high-speed running, leg-burning steep climbs and breathtaking scenery with more than 30 signature Spartan obstacles.