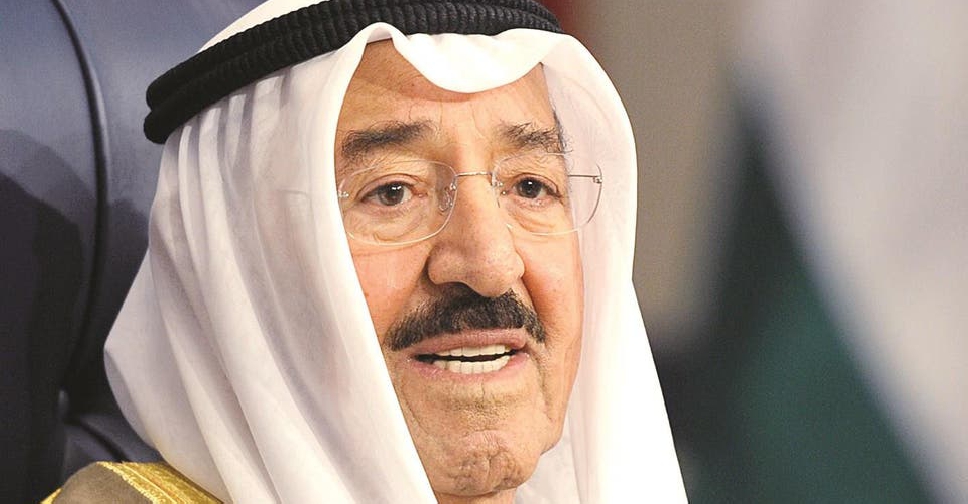 WAM
Global leaders have been sending their sympathies to the late Kuwaiti Emir Sheikh Sabah Al Ahmad Al Jaber Al Sabah's family and the nation.
Saudi Arabia's monarch, the Custodian of the Two Holy Mosques, King Salman bin Abdulaziz Al Saud, has expressed his condolences on the death of Sheikh Sabah.
The Custodian of the Two Holy Mosques said, "We have lost a dear brother and a leader who devoted his life to serving his homeland, the Arab and Islamic nation and the human community. He had a distinguished position and esteem among the leaders and peoples of the world. We offer our condolences to all the peoples of the GCC and the Arab and Islamic nations."
King Abdullah II of Jordan posted a message on social media, describing the late Emir as an exceptional leader who made every effort to unite the Arab world.
فقدنا اليوم أخاً كبيراً وزعيماً حكيماً مُحبّاً للأردن سمو الشيخ صباح الأحمد رحمه الله كان قائداً استثنائياً وأميراً للإنسانية والأخلاق، كرّس حياته لخدمة وطنه وأمته ولم يتوانَ في مساعيه الخيّرة عن بذل كلّ جهدٍ لوحدة الصف العربي، نعزي أنفسنا والشعب الكويتي الشقيق بهذا المُصاب الجلل

— عبدالله بن الحسين (@KingAbdullahII) September 29, 2020
Egypt's President Abdul Fattah al-Sisi said he would mourn the late Sheikh Sabah with great sadness and sorrow.
Al Sisi added that a most precious leader had been lost.
أنعى ببالغ الحزن و الأسى وفاة المغفور له الشيخ "صباح الأحمد الجابر الصباح" أمير دولة الكويت،حيث فقدت الأمة العربية و الإسلامية قائداً من أغلى رجالها،وإذ أعرب عن خالص التعازى لدولة الكويت الشقيقة حكومةً و شعباً.
أدعو الله عز و جل أن يتغمد الفقيد برحمته ويلهم أسرته الصبر و السلوان.

— Abdelfattah Elsisi (@AlsisiOfficial) September 29, 2020
The US State Department issued a statement upon the Emir's death, extending sincere condolences to the Al Sabah family.
It said, "The United States deeply valued the Emir's strong partnership in promoting regional stability and security, as demonstrated by President Trump awarding the prestigious Legion of Merit, Degree Chief Commander to him as a token of our great appreciation."
In a telephone call with the Kuwaiti Prime Minister Sheikh Khaled Al Hamad Al Sabah, the UN Secretary-General Antonio Guterres paid tribute to the Emir, saying the late leader was a "beloved friend".
Guterres also said Sheikh Sabah was a humanitarian leader who sought peace for people everywhere.