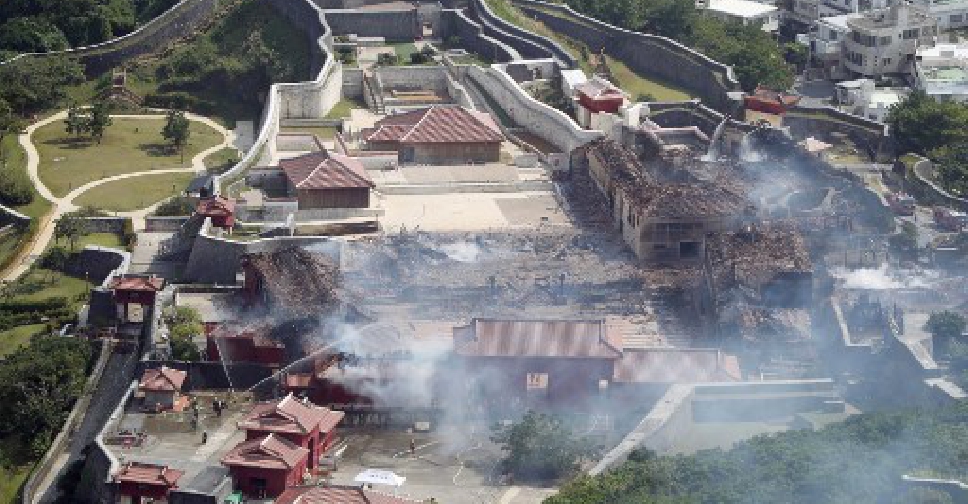 STR / JIJI PRESS / AFP
A world heritage site in Okinawa, Japan has been badly damaged by a blaze.
A fire tore through Shuri Castle, which is a wooden structure that was built more than 500 years ago.
Several halls have been destroyed although no injuries have been reported.
It was scheduled as a stop on the 2020 Tokyo Olympic torch relay route.