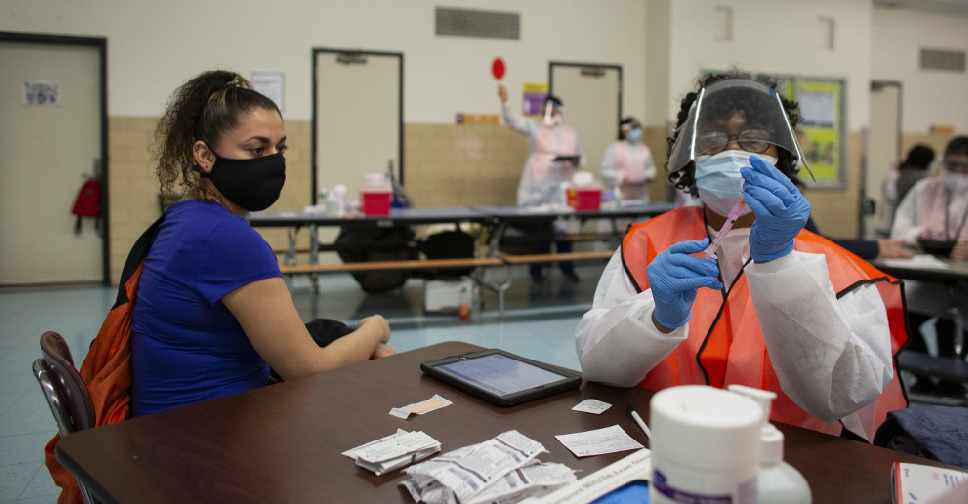 Kena Betancur / AFP
The US Centers for Disease Control and Prevention is stepping up efforts to track coronavirus mutations and keep vaccines and treatments effective against new variants until collective immunity is reached.
The agency's chief Dr. Rochelle Walensky spoke about the rapidly evolving virus during a Fox News Sunday interview as the number of Americans known to be infected surpassed 25 million, with more than 417,000 dead, just over a year after the first US case was documented.
Walensky, who took over as CDC director the day President Joe Biden was sworn in, also said the greatest immediate culprit for sluggish vaccine distribution was a supply crunch worsened by inventory confusion inherited from the Trump administration.
"The fact that we don't know today, five days into this administration, and weeks into planning, how much vaccine we have just gives you a sense of the challenges we've been left with," she told Fox News Sunday.
Biden's transition team was largely excluded from the vaccine rollout deliberations for weeks after his election, as then President Donald Trump refused to concede defeat and permit access to information his successor needed to prepare to govern.
In a separate interview on NBC's "Meet the Press," Ron Klain, Biden's chief of staff, said a plan for distributing the vaccine, particularly beyond nursing homes and hospitals, "did not really exist when we came into the White House."
Walensky said she was confident the government would soon resolve supply questions, and go on to dramatically expand vaccine production and distribution by late March.
Uncertainty over immediate supplies, however, will hinder efforts at the state and local levels to plan ahead for how many vaccination sites, personnel and appointments to set up in the meantime, exacerbating short-term shortages, she added.
Dr. Anthony Fauci, the nation's leading infectious disease specialist, said in late December he was optimistic the United States could achieve enough collective immunity to regain "some semblance of normality" by the fall of 2021.
But Murthy said getting to herd immunity before a new school year begins in September was "an ambitious goal".
Nevertheless, Murthy suggested the government may exceed Biden's objective of 100 million vaccinations in the first 100 days of his presidency, telling ABC News, "That's a floor; it's not a ceiling."
Fauci, appearing separately on CBS News' "Face the Nation," said the 100-million goal includes those who may have received both injections of the two-dose vaccines and those who only got the first.
About 21.8 million Americans, or about 6.5 per cent of the population, have received at least one dose of vaccine to date, of the 41.4 million doses shipped, CDC data showed on Sunday.