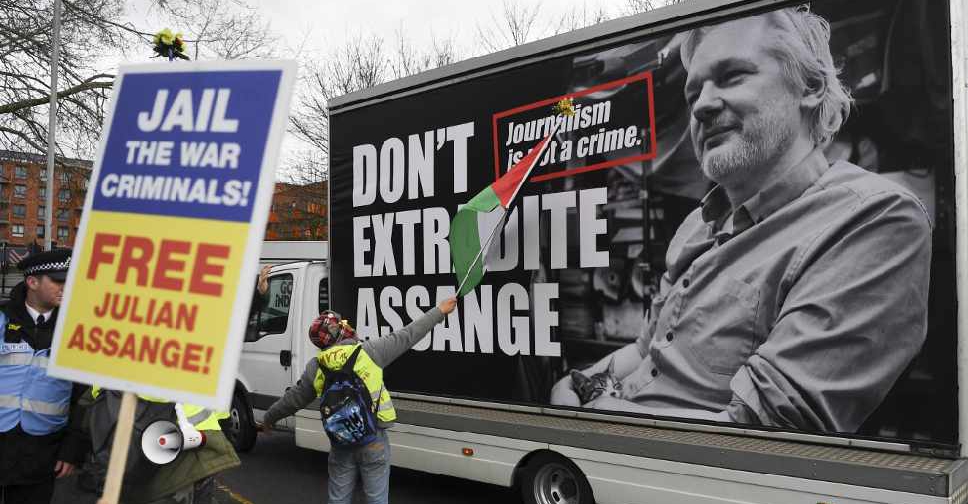 DANIEL LEAL-OLIVAS / AFP
A British court on Monday has started to examine whether Julian Assange should be extradited to the US to stand trial on spying charges.
Judge Vanessa Baraitser will begin hearing as to why the 48-year-old should or should not be sent to the US to face 18 criminal charges that carry a maximum jail sentence of 175 years.
The Wikileaks founder, who was dragged from the Ecuadorean embassy some 10 months ago, says the extradition is politically motivated.
It was in 2010 that he published a classified US military video that showed a 2007 attack in Baghdad.
His lawyer said he helped shed light on the wars in Iraq and Afghanistan. "We are talking about collateral murder, evidence of war crimes," she said. "They are a remarkable resource for those of us seeking to hold governments to account for abuses."