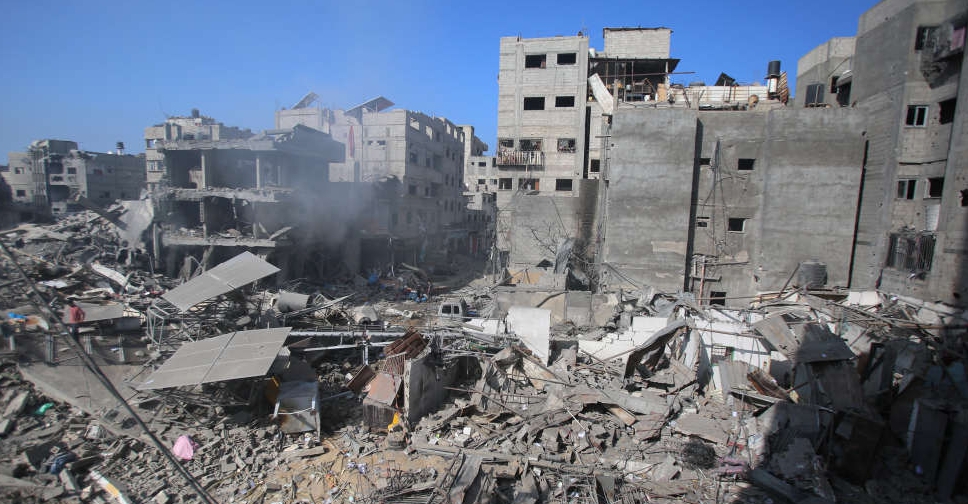 The heads of several key UN bodies have issued a rare joint statement demanded a humanitarian ceasefire on Monday nearly a month into Gaza's war, and expressed outrage at the rising civilian casualties.
"An entire population is under siege and attack, denied access to essential items for survival, and bombed in their homes, shelters, hospitals, and places of worship. This is unacceptable," their statement read.
"We need an immediate humanitarian ceasefire... Enough is enough. This must stop now."
The 18 signatories include Volker Turk, the UN High Commissioner for Human Rights, the head of the World Health Organisation, Tedros Adhanom Ghebreyesus, and UN aid chief Martin Griffiths.
About 10,000 have been killed in the devastating Israeli bombing since the war broke out on October 7 after a terror attack by Hamas left more than 1,400 people in Israel dead.
The UN bodies also called on Hamas to release more than 240 hostages and urged both sides to respect its obligations under the international law.
They stressed the need to deliver more food, water, medicine and fuel into the Gaza Strip to help the civilians.
On Monday, the US Navy despatched a nuclear submarine along with two aircraft carriers to the Middle East.
"On Ohio-class submarine arrived in the US Central Command area of responsibility," US Central Command (CENTCOM) said in a post on Sunday on X.