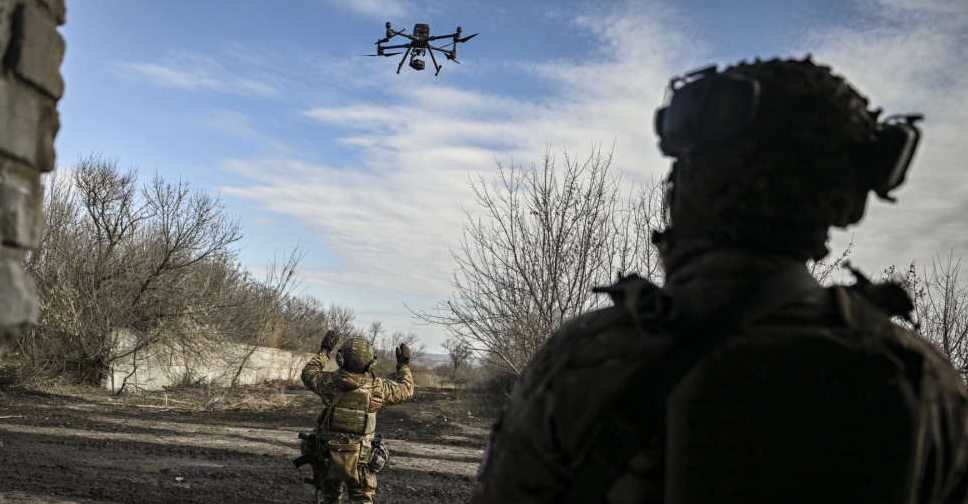 Ukraine's top generals have vowed to keep defending the eastern city of Bakhmut, President Volodymyr Zelenskiy said, as Russian forces fought to tighten their siege and secure their first major battlefield gain in more than six months.
Russian forces have been trying to take Bakhmut for months and say capturing it would be a step towards its objective of seizing all of the surrounding Donbas region. But Western strategists say it would be more of a pyrrhic victory given the time taken and casualties suffered.
Ukrainian troops have been reinforcing positions west of the city in apparent preparation for a possible withdrawal but appear not to have decided to pull out.
Zelenskiy said he discussed Bakhmut with the regional commander and Ukraine's commander in chief and both had said "not to withdraw" and to strengthen defences.
"The command unanimously supported this position. There were no other positions. I told the commander in chief to find the appropriate forces to help our guys in Bakhmut," Zelenskiy said in his nightly address on Monday.
The battle in Bakhmut has depleted artillery reserves on both sides, with thousands of shells fired daily along the eastern and southern fronts. Kyiv's European allies are working on a deal to procure more ammunition.
The head of Russia's Wagner mercenary force, which has led the Bakhmut assault, said on Monday he needed the regular army to supply him with more ammunition if he was to win the battle.
The appeal from Wagner founder Yevgeny Prigozhin underlines his deepening rift with the Russian defence ministry, which he has accused of deliberately starving his men of ammunition, an accusation the ministry has rejected.
"I'm knocking on all doors and sounding the alarm about ammunition and reinforcements, as well as the need to cover our flanks," he said in a statement.
"If everyone is coordinated, without ambition, screw-ups and tantrums, and carries out this work, then we will block the armed forces of Ukraine. If not, then everyone will be screwed."
There was no response from the Russian Ministry of Defence.
'GRADUAL FIGHTING WITHDRAWAL'
On the battlefield, Ukrainian soldiers had repelled more than 140 Russian attacks over the past day, the Ukrainian military said in a Tuesday statement.
"The enemy, despite significant losses, continues to storm the city of Bakhmut and its surroundings," it said.
Russian forces trying to cut off the Ukrainian defenders launched 37 attacks near the village of Dubovo-Vasylivka alone, just to the northwest on Bakhmut, the military said.
Reuters could not verify battlefield reports.
Roman Svitan, a Ukrainian army colonel in the reserves, said in comments to Espreso TV that Bakhmut had to be held to prevent advances towards Sloviansk, Kramatorsk and Druzhkivka, towns further west in Donetsk.
But some say a gradual withdrawal may be prudent.
Ukraine may "pursue a gradual fighting withdrawal to exhaust Russian forces through continued urban warfare", the Washington-based Institute for the Study of War said in an assessment.
U.S. Defense Secretary Lloyd Austin said Bakhmut was more of symbolic than operational importance and its fall would not "necessarily mean that the Russians have changed the tide of this fight".
Russia's offensive has produced no notable gains, failing to seize ground in Luhansk province further north and taking heavy losses, in particular around Vuhledar to the south.
Russia initially described its February 24, 2022, invasion as a "special military operation" to demilitarise Ukraine, but now increasingly casts it as a fight against the aggression of the "collective West".
Kyiv and the West say it is a baseless pretext for an illegal land-grab.