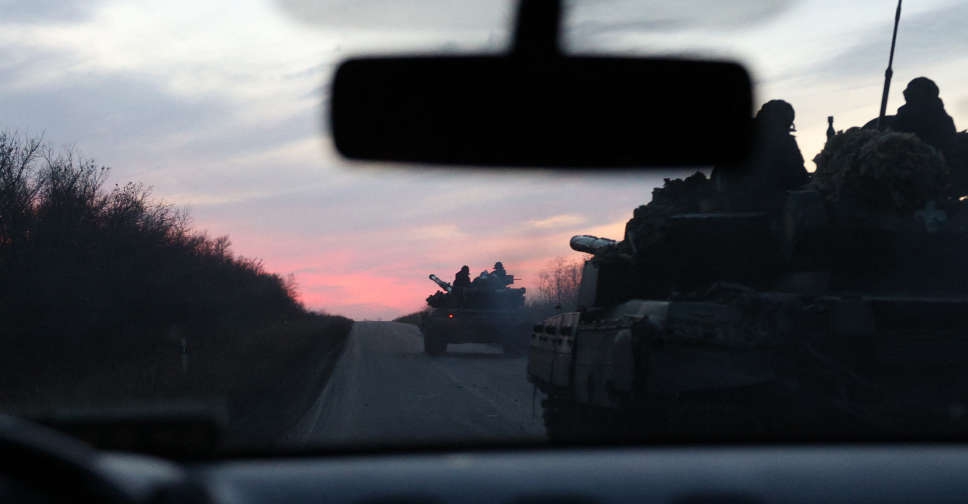 Fighting gripped the area around the shattered eastern Ukrainian town of Avdiivka, Ukraine's military said on Monday, with Moscow's forces intensifying air bombardments and trying to move forward with ground forces.
Officials said Russian forces had suffered heavy losses around the city. They also said Ukrainian forces had repelled Russian attacks in other areas of the 1,000-km front line.
And with Ukraine engaged in a counteroffensive making only incremental gains in the east and south, its commander in chief spoke to the new US Chairman of the Joint Chiefs of Staff.
Russia has focused on eastern Ukraine since failing to advance on Kyiv in the early days of the 20-month-old war and in mid-October launched a push to seize Avdiivka - 20 km from the Russian-held city of Donetsk.
"Fighting is still going on. Over the last two days, the occupiers have increased the number of air strikes using guided bombs from Su-35 aircraft," Ukrainian military spokesman Oleksandr Shtupun told national television.
"The enemy is also bringing in more and more infantry. But when they tried to deploy armoured vehicles the day before yesterday two tanks and 14 other vehicles were burned out."
Ukrainian forces, he said, had repelled eight attacks in the past 24 hours on the city, known for its vast coking plant.
Vitaliy Barabash, head of Avdiivka's military administration said Russian forces, told the state news agency Ukrinform that Russian losses in the current drive on the city stood at a minimum 3,000-4,000 dead and a further 7,000-8,000 wounded.
He said "not a single building" was intact in the city, with just over 1,500 of its pre-war population of 32,000 remaining and evacuations proceeding. The hospital was functioning under constant shelling and a single shop was open.
"Quite simply, Avdiivka and its strategic position is geographically located on heights and you can see Donetsk...from here," Barabash said. "And that's what they need it."
Ukraine's General Staff, in its evening report, said its forces had repelled 15 Russian attacks near the long-contested town of Maryinka, east of Avdiivka, as well as 11 near Bakhmut to the northeast and six near Kupiansk, in Ukraine's northeast.
Russian accounts said Moscow's forces had repulsed five Ukrainian attempts to advance on villages outside Bakhmut, a town captured by Russian troops in May after months of fighting.
Ukrainian Commander-in-chief, General Valery Zaluzhnyi, said he had discussed the "hottest sectors" of the front line with Charles Brown, US Chairman of the Joint Chiefs of staff.
Zaluzhnyi this month said the war was entering a phase of attrition, prompting President Volodymyr Zelenskiy to dismiss any notion that the conflict was headed towards stalemate.