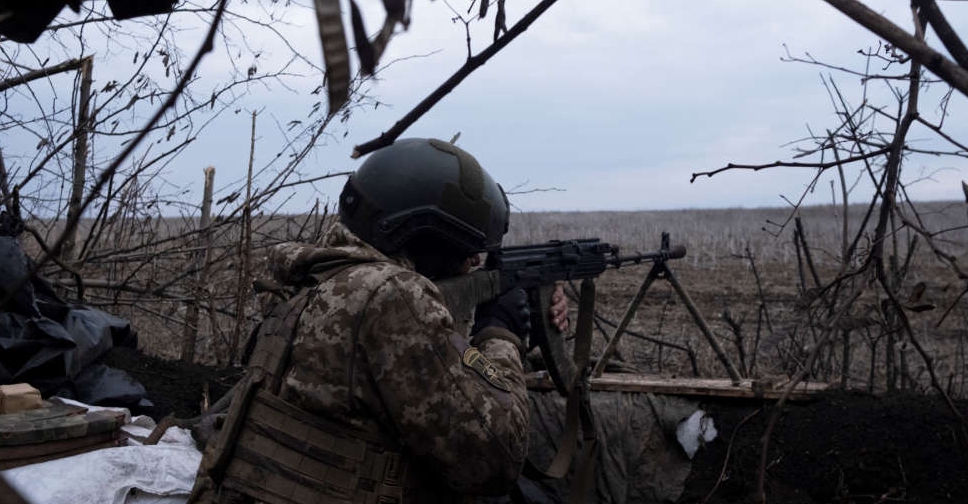 Ukrainian forces were engaged in containing increasing Russian attacks on Monday around the shattered eastern town of Bakhmut, military officials said.
The officials said Ukraine's troops had also achieved some success after crossing to the east bank of the Dnipro River in southern Kherson region.
Russia has concentrated on Ukraine's eastern regions after failing to move on Kyiv in the early days after the February 2022 invasion. Their progress has been slow.
Ukrainian forces have also made marginal gains in a five-month-old offensive in the east and south.
Moscow's forces seized Bakhmut in eastern Donetsk region in May after months of heavy fighting that left the town in ruins.
Volodymyr Fityo, a spokesperson for Ukrainian ground forces, said Russian troops focused attacks on Klishchiivka, a nearby village on heights retaken by Ukrainian forces in September.
"Russian occupying forces have brought in the necessary reserves and gone on the attack," Fityo told national television.
"Eleven attacks have been repelled in the past 24 hours. The enemy is trying to dislodge our men from defensive positions around Klishchiivka."
Russian accounts said Moscow's forces had beaten back more than 30 Ukrainian attacks in and around Bakhmut in the past week. The Russian Defence Ministry reported more than two dozen attacks near Kupiansk in Ukraine's northeast in a week.
Reuters could not verify accounts from either side.