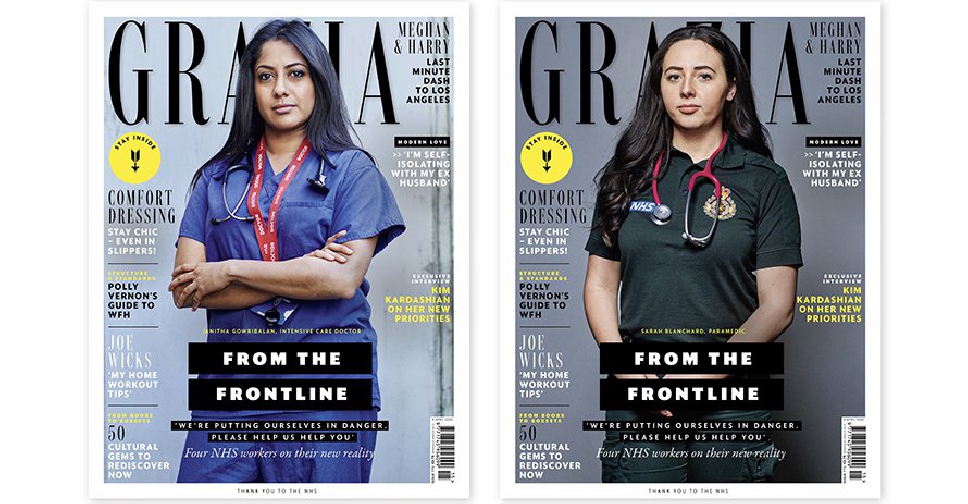 SUPPLIED: GRAZIA
British Grazia Magazine has paid tribute to their frontline National Health Service (NHS) workers by placing them on the cover of its latest issue.
Four NHS staff were photographed by Grazia staff in hospital car parks, at the appropriate distance, and the magazine was put together by team-members working from home.
The issue is dedicated to the UK's health workers, according to Grazia editor Hattie Brett.
"Undoubtedly there are many heroes that have emerged over the last few weeks – from delivery drivers and supermarket workers to teachers keeping classrooms open," said Brett.
"But those on the frontline, most exposed to the virus, are the NHS workers," she continued. "They're going above and beyond to battle the physical and emotional effects of Covid-19 – risking their own lives to help us all."