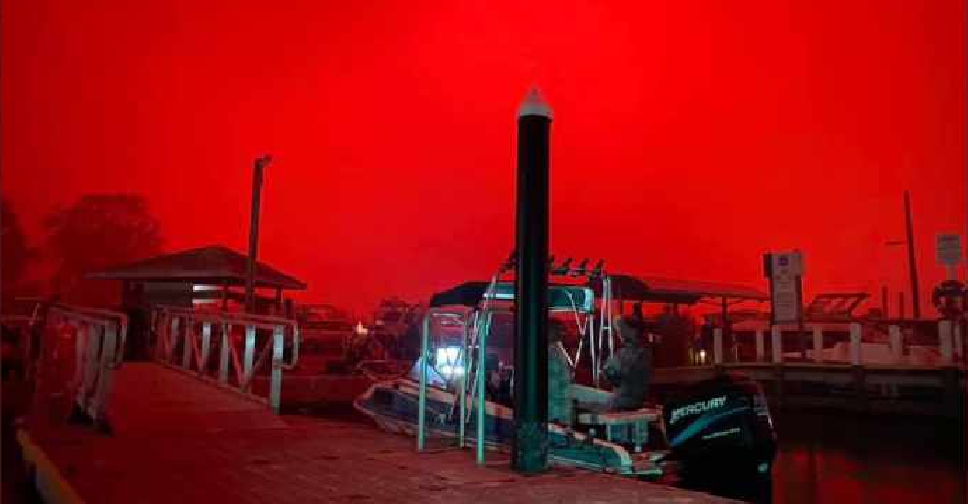 twitter/(@BradleyWDeacon)
The death toll has risen to at least 12 in Australia after officials confirmed that two more people have died in the New South Wales blazes.
Thousands of people have fled to the seafront in the country to escape bushfires racing to the coast.
One of the blazes moved into the Victorian coastal town of Mallacoota.

Locals and tourists are reportedly seeking shelter on beaches as the fire passes through the seaside holiday spot.
People have been boarding boats and camping out by wharves as emergency-level blazes stretch across two of the country's states.
Residents and travellers have also posted several photos and videos of the situation in Mallacoota under the blood-red skies.
#MallacootaFires have trapped 4000 people on a beach in Victoria, #Australia. Potential for a human disaster on an enormous scale. This is serious.#AustralianFires #AustraliaBurns

🇦🇺🔥🐨🦘🦜🌏💔 pic.twitter.com/NRslEFiTry

— Karl Phillips (@phillkark) December 31, 2019
The image of our age pic.twitter.com/seT288gsDM

— Jeremy Buckingham (@BuckinghamJN) December 31, 2019
Houses on fire <50m away from me in #mallacoota - going dark for a bit pic.twitter.com/fZKDD00q5h

— Brendan (@brendanh_au) December 31, 2019