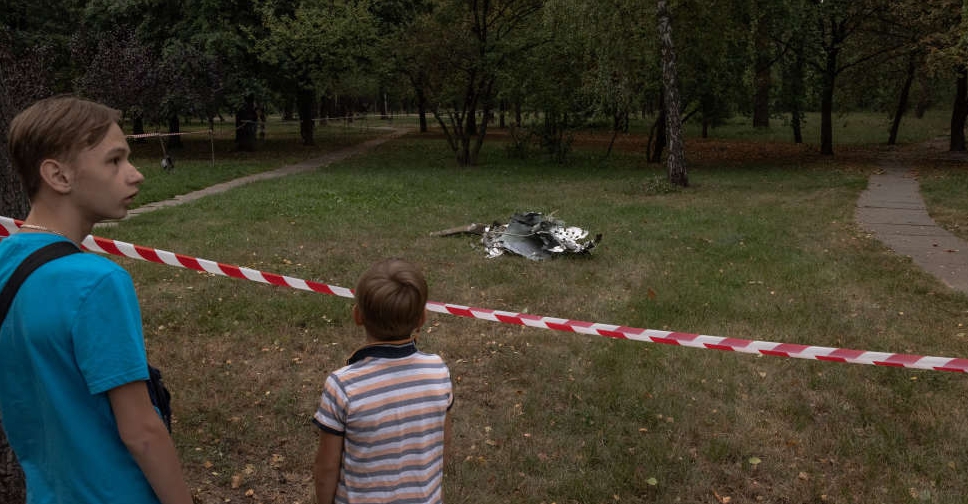 AFP
At least two people were killed and two wounded in a "massive" Russian missile and drone attack on the Ukrainian capital on Wednesday, officials said, and debris from targets destroyed by air defences fell on several buildings in the city.
The bodies of two people were found in a nonresidential building and one person was wounded by glass shards, Mayor Vitali Klitschko said on the Telegram messaging service, adding that debris fell in four places in the capital.
"Kyiv has not experienced such a powerful attack since spring. The enemy launched a massive, combined attack using drones and missiles," Serhiy Popko, the head of the city's military administration said on Telegram.
He said that at the beginning several groups of drones were heading for Kyiv from different directions. Russia then launched missiles from Tu-95 strategic aircraft.
"All in all, the air defence forces destroyed more than 20 enemy targets," Popko said.
General Valeriy Zaluzhnyi, commander-in-chief of Ukraine's armed forces, said that Ukrainian air defences shot down all 28 Russian missiles and 15 out of 16 drones launched overnight. Read full story
Authorities said several buildings were damaged by debris while officials in Kyiv region reported that six private houses were damaged by missile fragments and several people were injured.