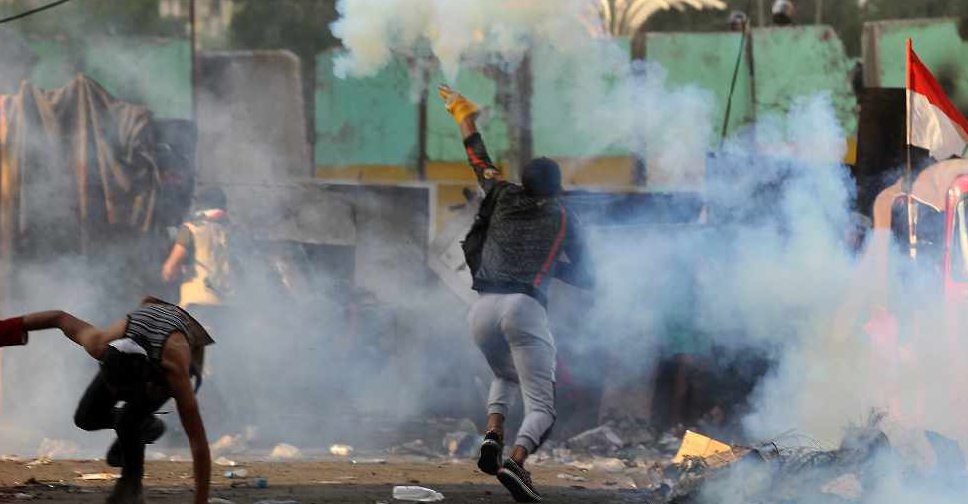 AHMAD AL-RUBAYE / AFP
Two people have been killed as security forces in Baghdad used live rounds and shot tear gas canisters at crowds of protesters.
One protester died immediately after a tear gas canister hit his head, while another died in hospital from wounds from a stun bomb.
Officials added that 35 others were wounded in the incident, with some choking on tear gas or being hit by rubber bullets.
More than 300 people have been killed since anti-government protests kicked off on October 1.
This comes despite Prime Minister Adel Abdul Mahdi's efforts to try to quell the unrest.