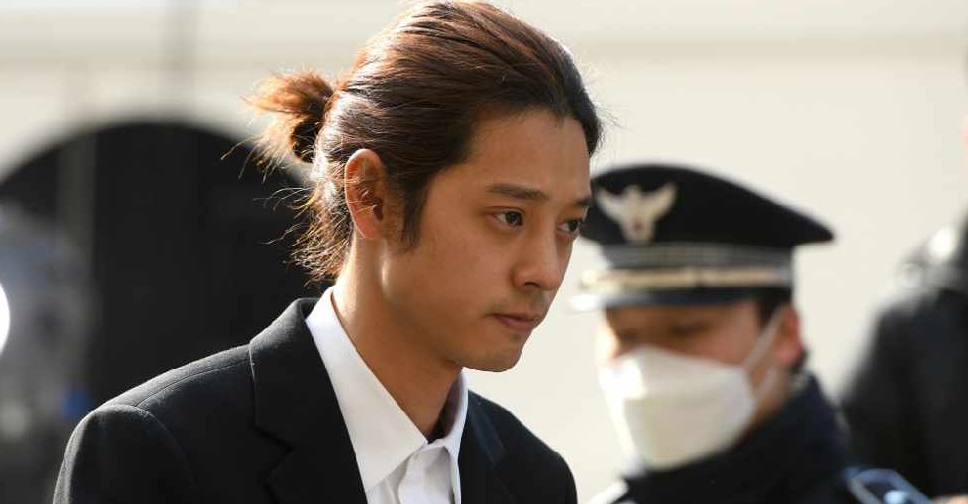 AFP
K-pop stars Jung Joon-young and Choi Jong-hoon have been sentenced to six and five years in prison for sexual crimes.
Jung was also charged with filming the assault and distributing the footage.
The two will also have to go for 80 hours of sexual violence education and will be banned for five years from working with any organisation that deals with children and teenagers.