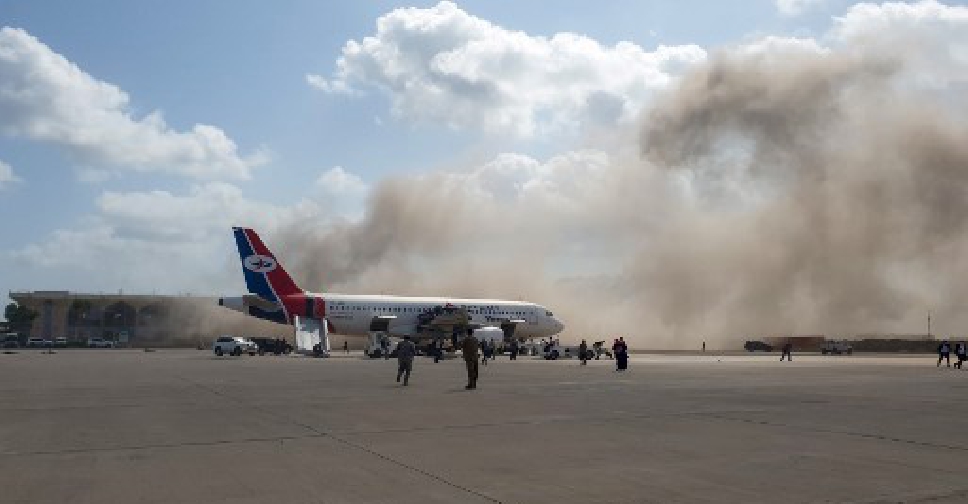 AFP
The UAE strongly condemns terrorist attack on Aden Airport
At least 22 people were killed and dozens wounded in an attack on Aden airport, moments after a plane carrying a newly formed cabinet for government landed on the runway.
Hours after the attack, a second explosion was heard around Aden's Maasheq presidential palace following which the cabinet members were taken to safety.
TV footage from Al Arabiya channel showed dozens of people leaving the airplane when a first blast hit the airport's hall. Heavy gunfire from armoured vehicles followed, with plumes of white and black smoke rising from the scene.
The Official Spokesman of the Coalition to Restore Legitimacy in Yemen released a statement saying that the Joint Forces of the Command of the Coalition condemns and denounces the terrorist attack that took place in Aden International Airport.
The attempt to assassinate the Yemeni Cabinet is an attempt to thwart the Riyadh Agreement, which Yemeni people have adopted as a path towards the unification of ranks, restoration of normal life and a roadmap to reaching a comprehensive political solution in Yemen.