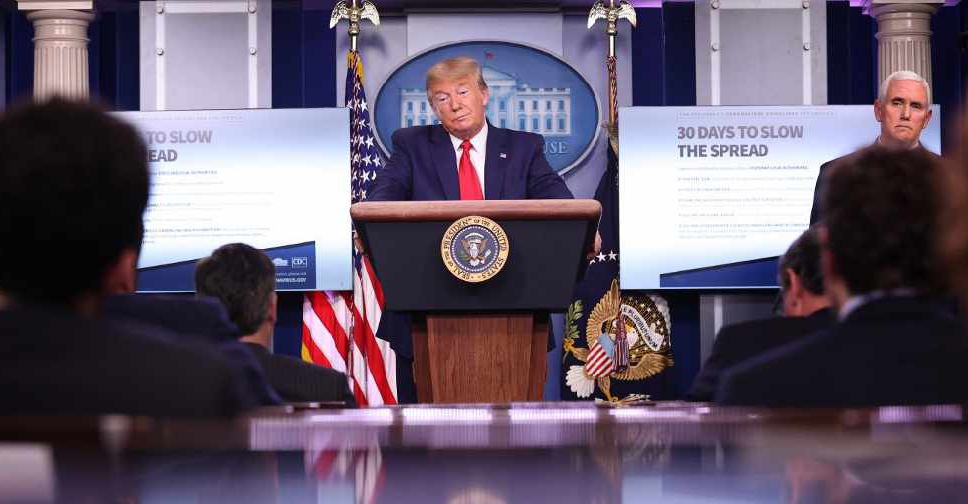 WIN MCNAMEE / GETTY IMAGES NORTH AMERICA / Getty Images via AFP
US President Donald Trump has urged Americans to strictly follow the preventive guidelines to combat coronavirus, warning of a "painful" two weeks ahead.
"It's absolutely critical for the American people to follow the guidelines for the next 30 days. It's a matter of life and death," he said during his White House briefing.
"We want Americans to be prepared for the hard days that lie ahead."
Vice President Mike Pence urged the public not to be "discouraged" and stressed that the mitigation efforts were having an impact.
Meanwhile, White House coronavirus coordinator Deborah Birx's data chart showed an enormous jump in deaths to a range of 100,000 to 240,000 in the coming months.
Trump also hinted at a possible travel ban for Brazil.