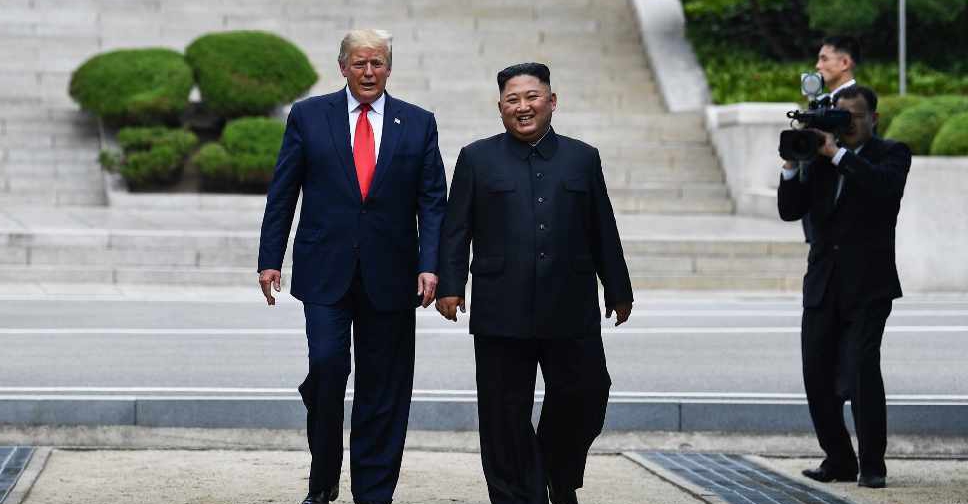 Brendan Smialowski / AFP
US President Donald Trump shared a symbolic handshake with North Korean leader Kim Jong-Un at the demilitarised zone (DMZ) on Sunday.
This is the first time the two leaders have met since a failed summit on the North's nuclear programme in Vietnam earlier this year.
"It's a great day for the world," Trump said as he stood next to Kim, who said it would be a great honour if the US leader visited his capital.
Trump briefly crossed a military demarcation line, becoming the first US President to set foot in North Korea.
The US leader arrived in South Korea late Saturday for talks with President Moon Jae-in after attending a Group of 20 summit in Osaka, Japan, during which the decision to meet Kim was announced.