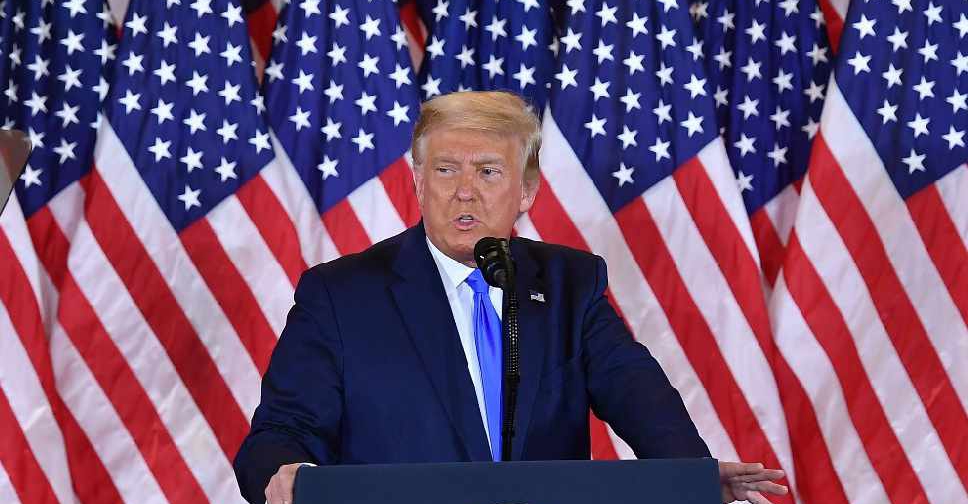 MANDEL NGAN / AFP
Despite incomplete results from several battleground states that could determine the outcome of the US presidential race, Donald Trump has proclaimed victory over Democratic challenger Joe Biden.
"Frankly, we did win," he told supporters at the White House on Wednesday,
Without providing evidence, Trump called the "election as a fraud on the American public".
He said "a very sad group of people" is trying to disenfranchise millions of his supporters who voted for him.
Trump added that he plans to go to the Supreme Court to fight election results and wanted the counting to stop.
He has previously raised scepticism over the integrity of the election by suggesting that postal ballots are more susceptible to fraud than in-person votes.
The tweet he posted on election night was labelled as "misleading" for making an unsubstantiated claim about ballot integrity.