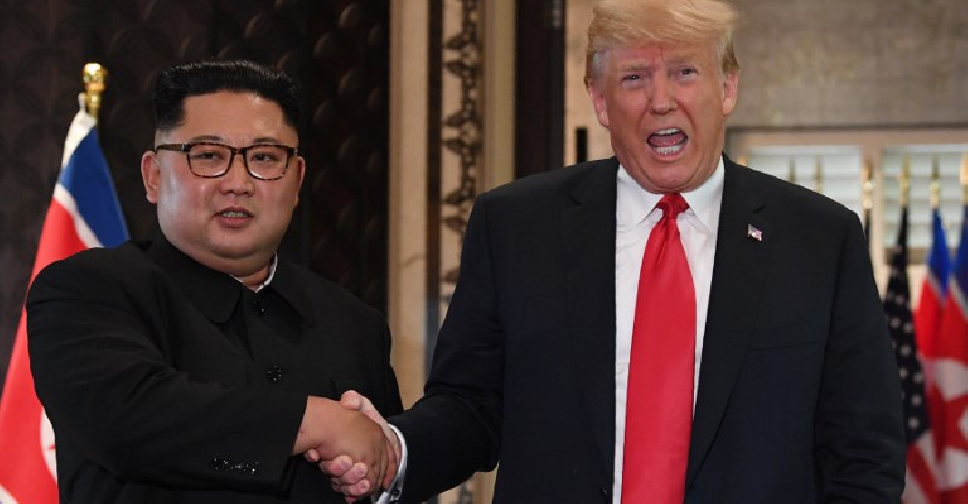 SAUL LOEB / AFP
US President Donald Trump has said he's in no rush to strike a nuclear deal with North Korean leader Kim Jong-Un, when they hold their second summit this week.
The American leader said he'd be happy as long as North Korea maintained its pause on weapons testing.
The two leaders will meet in Hanoi on Wednesday and Thursday, eight months after their historic summit in Singapore when they had pledged to work towards complete denuclearisation of the Korean peninsula.
Speaking in Washington on the eve of his departure for Vietnam, Trump said he believed he and Kim had developed "a very, very good relationship".
"I'm not in a rush. I don't want to rush anybody," Trump said. "I just don't want testing. As long as there's no testing, we're happy."