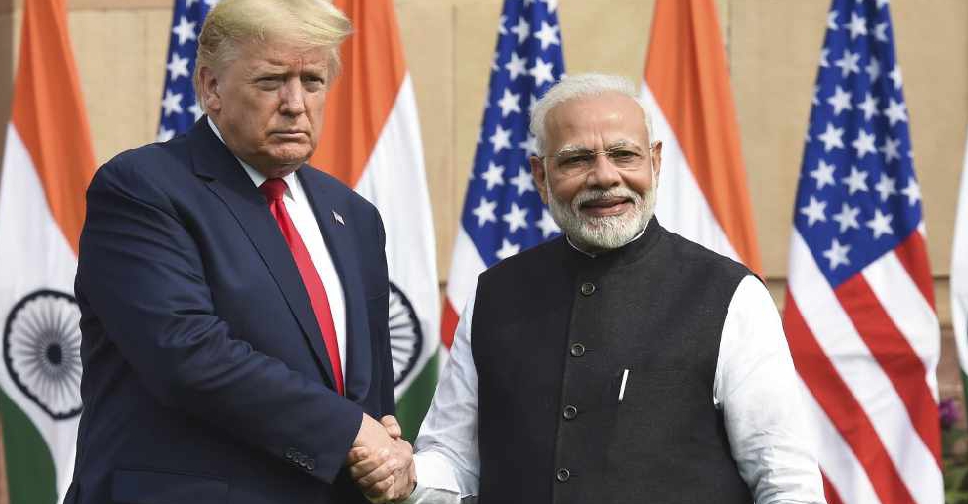 Prakash SINGH / AFP
The US will sign military deals worth more than $3 billion with India, US President Donald Trump announced on Tuesday.
Following his meeting with Indian Prime Minister Narendra Modi on Tuesday, the US leader said his visit had been productive with the conclusion of deals to buy helicopters for the Indian military.
It will see India buy 24 SeaHawk helicopters from Lockheed Martin equipped with Hellfire missiles worth $2.6 billion and a follow-on order for six Apache helicopters.
Trump also reiterated his pledge that the U.S. would make a significant trade deal with India.
It comes after he received a massive reception in Indian Prime Minister Narendra Modi's home state on Monday.