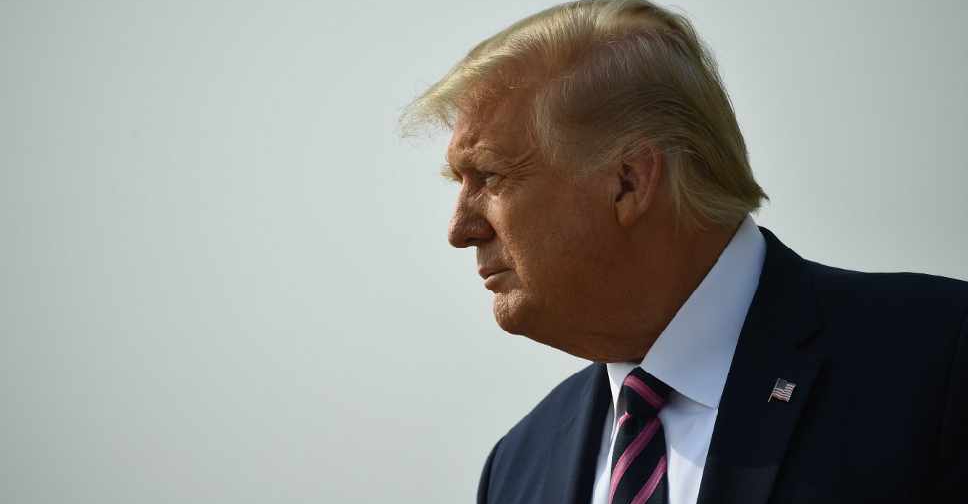 Brendan Smialowski / AFP
Joe Biden branded President Donald Trump a "climate arsonist" on Monday for refusing to acknowledge global warming's role in deadly wildfires sweeping the western United States.
Biden spoke from his home state of Delaware on the threat of increasingly frequent weather extremes that scientists have pointed to as evidence that climate change is supercharging the fires.
Trump, who trails Biden in national polls ahead of the November 3 election, met with firefighters and officials in California after Democrats blasted the Republican president for remaining mostly silent on the wildfires.
"I think this is more of a management situation," Trump answered, when asked by a reporter if climate change was a factor behind the fires. Without mentioning large wildfires that have raged elsewhere around the world in recent years - from southern Europe to Australia and Siberia - Trump asserted that other countries "don't have this problem".
"They have more explosive trees, meaning they catch fire much easier," he said. "But they don't have problems like this."
The Trump administration has long sought to pin the blame for large wildfires on state officials, saying fuel-choked forests and scrub need to be thinned, more firebreaks should be cut and flammable debris cleared from forest floors.
Trump said improved forest management was something that could be tackled quickly, whereas climate change would take more time and require international cooperation that he said was lacking.
"When you get into climate change, well is India going to change its ways? And is China going to change its ways? And Russia? Is Russia going to change its ways?" he said after landing in McLellan Park, California.
Dozens of conflagrations have raged with unprecedented scope across some 4.5 million acres in Oregon, California and Washington state since August, laying waste to several small towns, destroying thousands of homes and killing at least 36 people.
Fire managers cautioned that the battle was hardly over. Thunderstorms forecast for later in the week could bring much-needed rain but also more lightning. Officials also braced for a rise in the death toll.