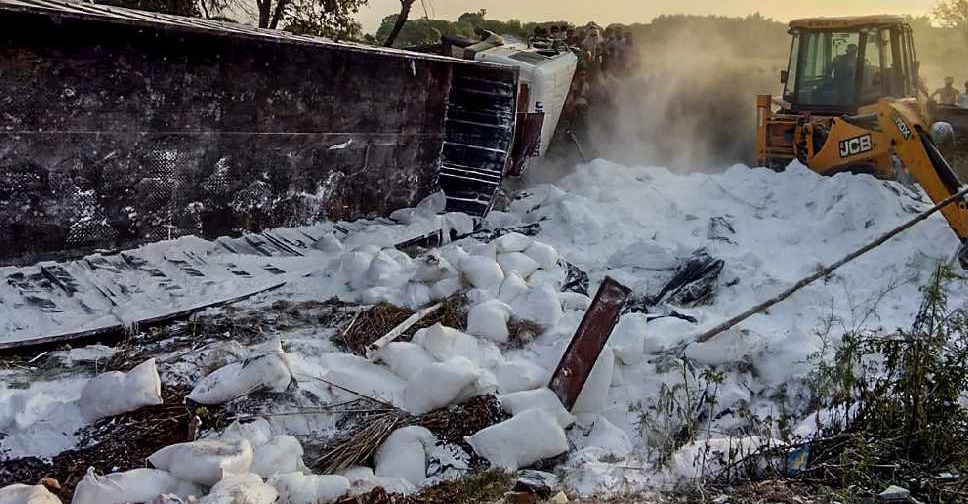 AFP
At least 24 migrant workers have been killed in a crash between two trucks in northern India.
The accident took place in the Auraiya district of Uttar Pradesh state early on Saturday when the truck they were travelling in crashed into another one parked on the roadside.
The workers were trying to return home because of a nationwide lockdown imposed in late March to contain the spread of the coronavirus.
It's the latest incident where stranded migrant workers, left jobless due to the lockdown have been killed in an accident while returning to their home states from big cities.
Many have been hitching rides on goods lorries and even walking hundreds of kilometres in a desperate attempt to reach their homes.