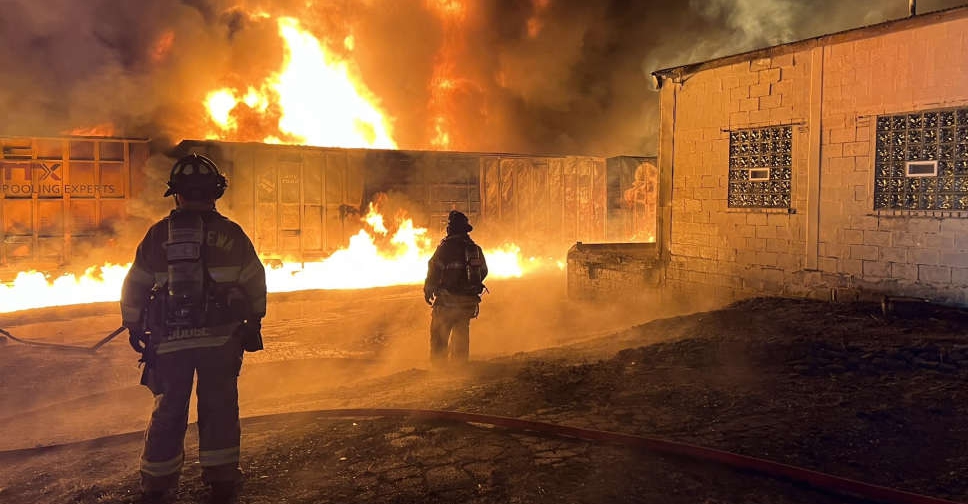 @JenBorrasso/ Twitter
A train derailed in East Palestine in the U.S. state of Ohio on Friday night causing a massive fire in the area.
It was not immediately clear if there were any casualties.
Emergency crews have been evacuating residents from their homes within a one-mile radius of the fire.
Freight railroad company Norfolk Southern Corp is "coordinating closely with local first responders while mobilizing our own teams", a company spokesperson said in a statement to Reuters.
It is not known what caused the derailment or what the train was carrying.