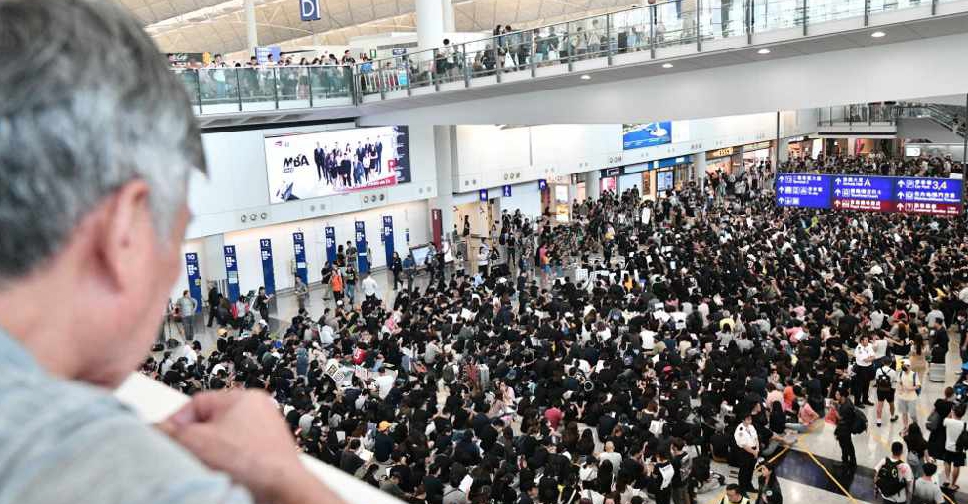 Anthony WALLACE / AFP
Hundreds of anti-government protesters have kicked-off a three-day demonstration at the Hong Kong International Airport on Friday.
Dressed in all-black, hundreds of protesters handed out flyers in more than 16 languages to arriving tourists.
In a statement, the city's Airport Authority said additional security would be deployed to assist passengers and airport staff, and to minimize disruption to flights.
While a controversial extradition bill had triggered weeks of violent protests in the Asian financial hub, the movement is now demanding greater political reforms.
Their demands include the need for an independent inquiry into alleged police brutality during the protests, the complete withdrawal of the extradition bill, and the resignation of Hong Kong's leader Carrie Lam.