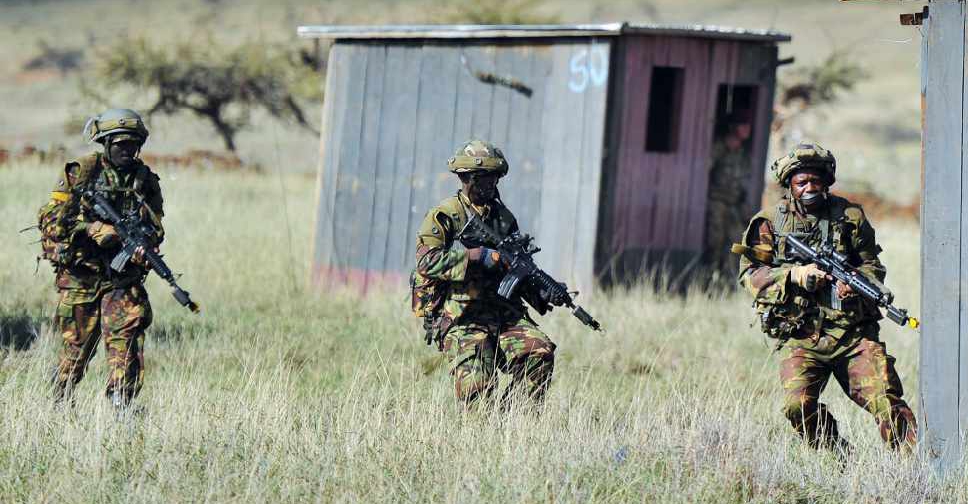 TONY KARUMBA / AFP
Three men have been arrested in Kenya after a group tried to force their way into a British Army training camp.
The failed break-in at Laikipia was captured on a security camera.
It happened on the same day three Americans were killed in an attack on another base used by US and Kenyan forces.
The Al Shabaab group had claimed responsibility for that assault. It's not clear whether the two incidents were connected.