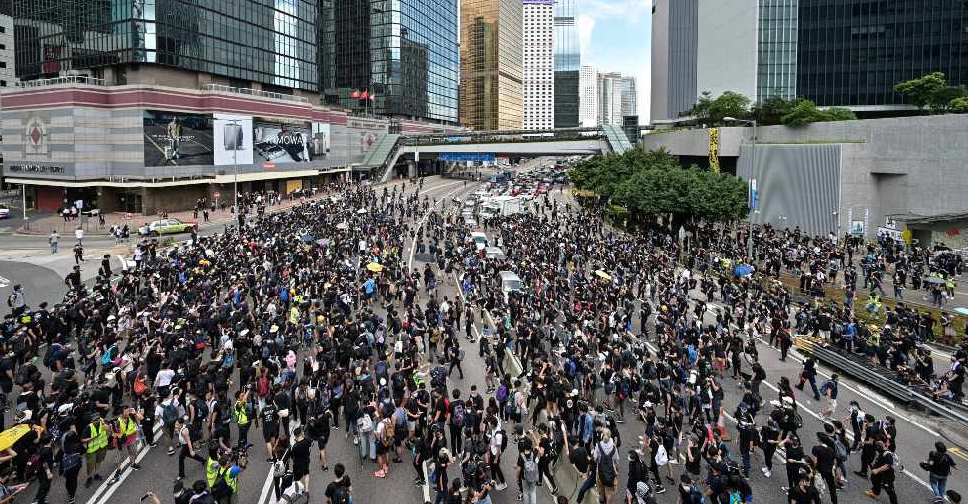 Anthony WALLACE / AFP
Thousands of people dressed in black have surrounded the police headquarters in Hong Kong to demand the total withdrawal of the controversial extradition bill.
They are also rallying for the release of detained activists and apologies for police brutality.
The protest comes a day after the government ignored a deadline set by protesters for the bill to be axed.
"We want the law to be withdrawn, not suspended. If the government doesn't respond, we will come again," said a demonstrator.
Millions have clogged the streets of the financial hub this month to protest against the extradition bill, that would allow people to be extradited to China to face trial.
While Hong Kong leader Carrie Lam admitted shortcomings over the bill, she has rejected calls to step down.