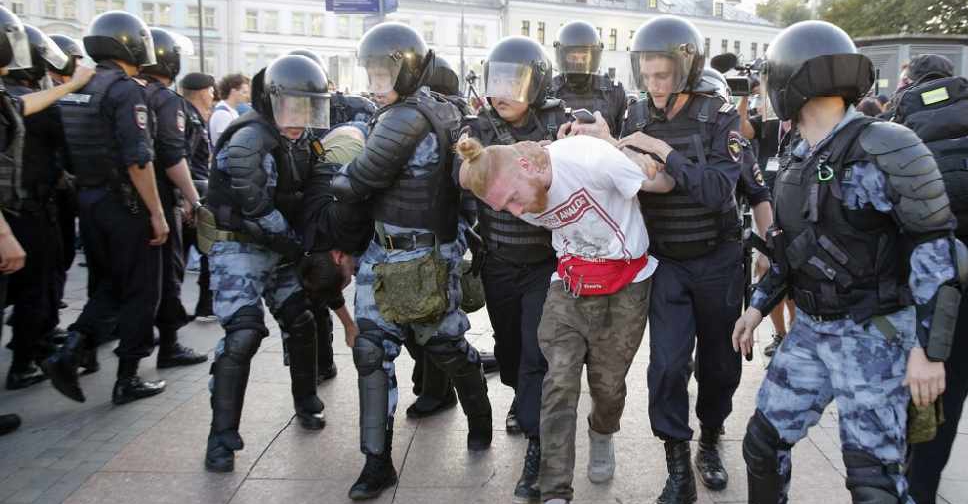 Riot police officers detain protesters during a rally at Moscow's Trubnaya Square on July 27, 2019 [MAXIM ZMEYEV/AFP]
More than 1,000 people have been arrested in Moscow during an election demonstration.
The detentions came during a protest to demand that opposition members be allowed to run in a local election.
Crowds of more than 3,000 gathered to demonstrate against the exclusion of some candidates from the ballot on September 8.
Authorities had declared it illegal and tried to block participation, with police confronting protesters around the mayor's office in a rally that lasted more than seven hours.
Prominent opposition figure, Alexei Navalny, was sentenced to 30 days in jail on Wednesday for organising the demonstration.