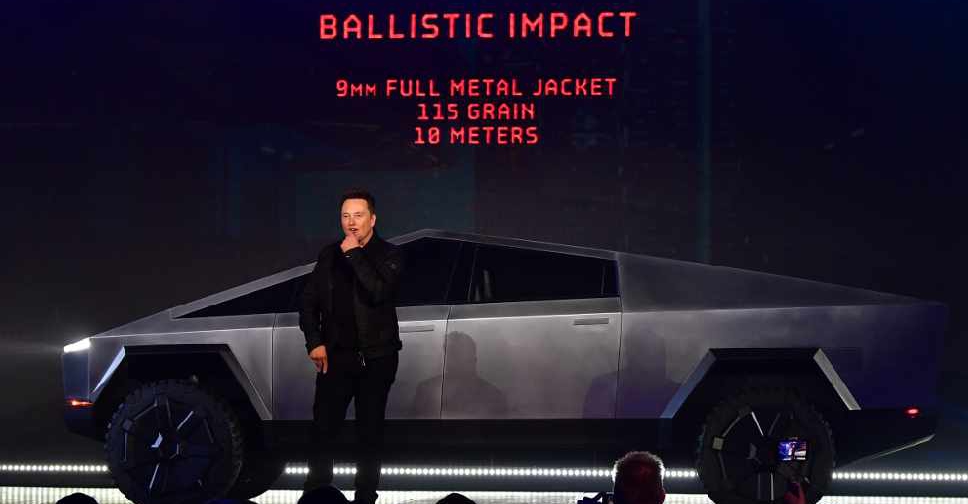 FREDERIC J. BROWN / AFP
Tesla has revealed its first-ever electric pickup vehicle called "Cybertruck" but the launch didn't go as planned.
The truck's windows got shattered during a demo supposed to show how hard they were to break.
At a launch event in Los Angeles, Tesla's chief designer Von Holzhausen initially took a sledgehammer to the vehicle, which withstood the impact.
However, when he tossed a metallic ball at the truck, it smashed the front driver-side window.
He tried again and a second test broke another window.
Despite this, Tesla boss Elon Musk continued presenting in front of the broken windows.
He said the Cybertruck is bulletproof and won't scratch.
The vehicle's angular design was partly inspired by James Bond's submarine car in The Spy Who Loved Me.